Our 74th Batch of Night Class bootcampers have officially completed their Full Stack Web Development training last February 3, 2021. Congratulations to Batch 74 Night Class!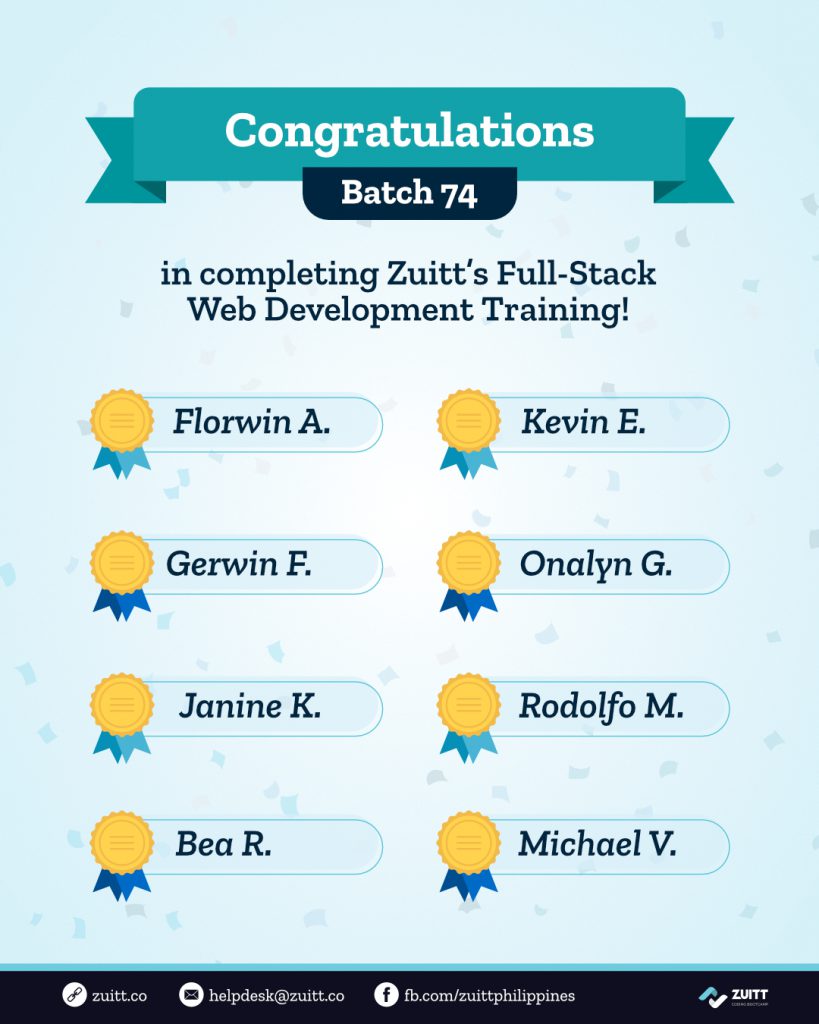 SPECIAL AWARDS
Next is the awarding of special awards for the bootcampers.
The winners of the Special Awards are as follows:
Enthusiastic Learner Award: Rodolfo M.
Outstandingly Organized Award: Kevin E.
Creative Thinker Award: Florwin A.
Really Responsible Award: Gerwin F.
Awesome Attitude Award: Bea R.
Most Meticulous Award: Janine K.
Student Best Able to Teach Others Award: Rodolfo M.
Diva Award: Reynalyn R.
Most Likely to be Famous Someday Award: Kevin E.
Most Likely to Establish Own Startup Someday Award: Michael V.
Leadership Award: James P.
Industrious Award: Paul R.
Perky Peer Award: Ferosa C.
Confident Kid Award: Michael V.
Kindness Counts Award: Onalyn G.
Most Improved Award: Ebenezer M.
Friendly Neighbor Award: Rodolfo M.
Congratulations to all Special Award winners!
TOP ACADEMIC PERFORMERS
Among the graduates, here are Batch 74's outstanding performers:
Batch 74 – 3rd Top Academic Performers: Janine K., Bea R., and Michael V.
Batch 74 – 2nd Top Academic Performer: Rodolfo M.
Batch 74 – 1st Top Academic Performer: Kevin E.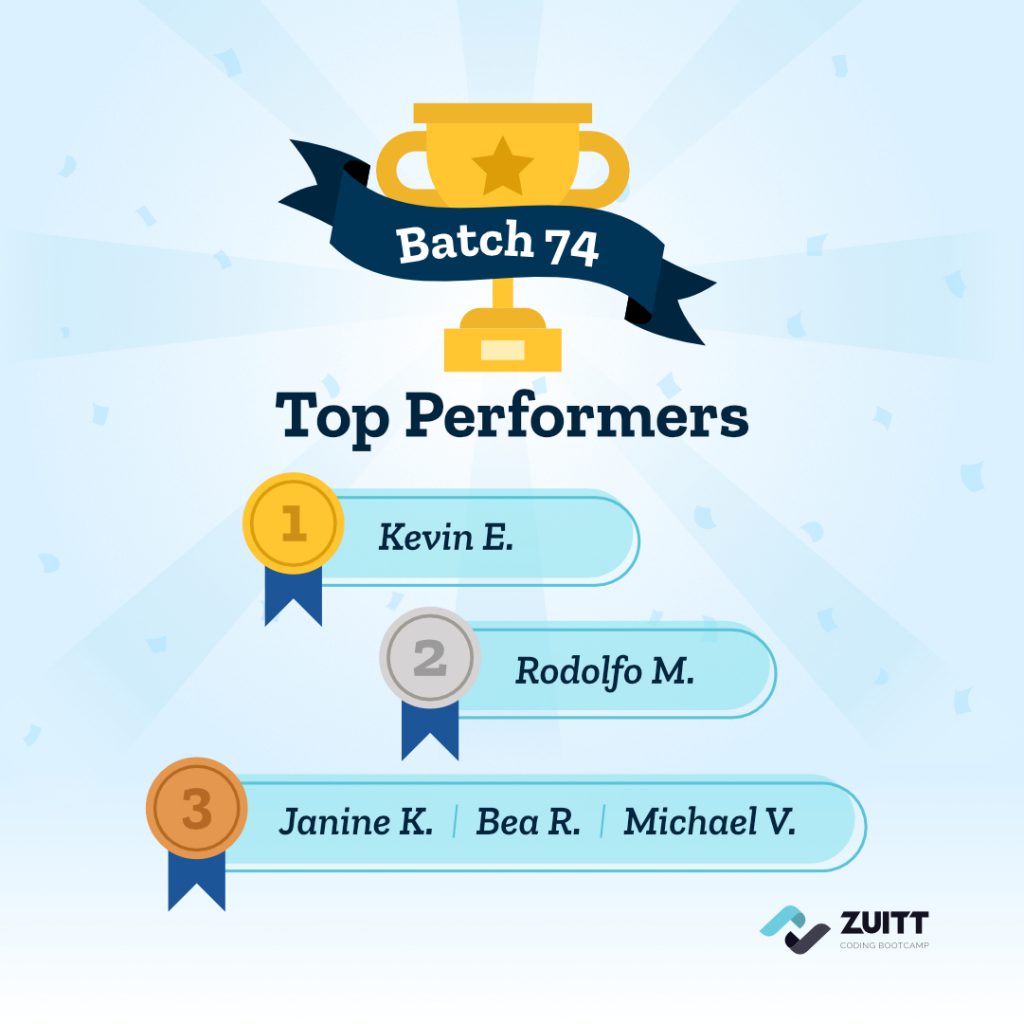 Congratulations to the top performers of this batch!
Congratulations and we wish you all the best, Batch 74 Night Class!