A new batch of developers are set to embark on their journey in the IT Industry as Zuitt's 33rd Batch of Day Class students have successfully finished their bootcamp!
The culminating activity was held last September 9, 2019 at the Caswynn building, where they spent the last 3 months learning full stack web development.
Opening Remarks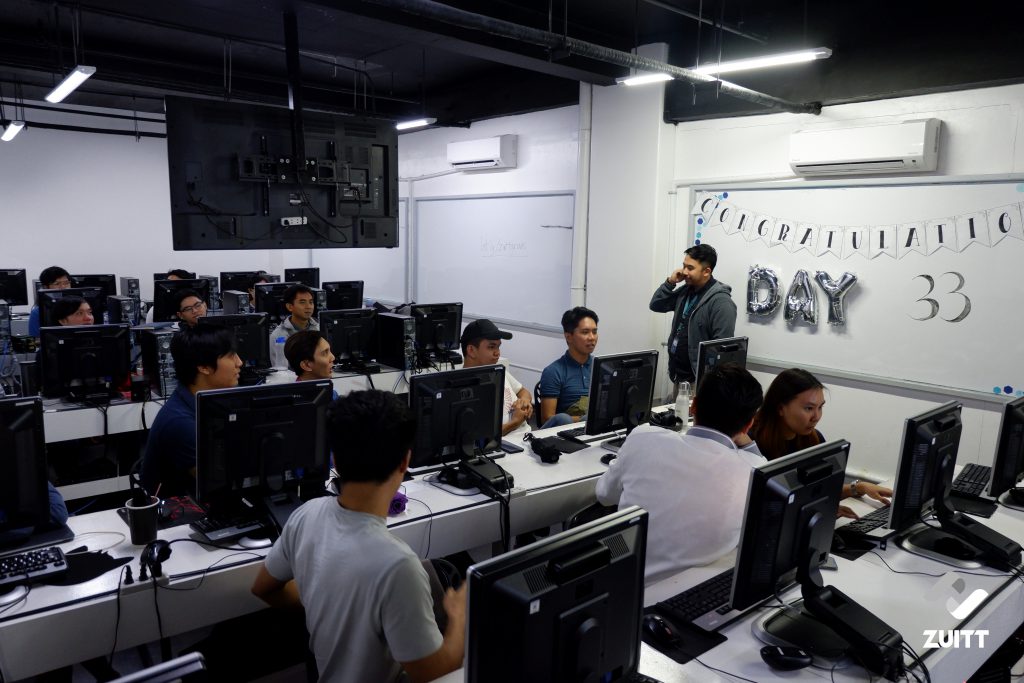 To kick off the ceremony, it was Instructor Charles Quimpo who took the stage for the opening remarks. "Committing yourselves for 3 months in this bootcamp is quite a long time. You should commend yourselves! He also commended the class for exhibiting camaraderie. He added that if there's one thing they should practice when stepping outside the classroom, aside from the technical skills, is the trait of "being people for others."
With that brief but intuitive message, he officially opened the commencement program!
Special Awards
After the opening remarks, it was time for the miscellaneous awards presented by Instructor Terrence Gaffud. "This serves as a reminder for all your efforts. These awards are proof that you're not only here to graduate, you're also here to help each other out."
And help each other out they did. The class voted and here are their chosen recipients:
ENTHUSIASTIC LEARNER AWARD – Raven H.
OUTSTANDINGLY ORGANIZED AWARD – Nikko N.
REALLY RESPONSIBLE AWARD – Sarah S.
AWESOME ATTITUDE AWARD –  Raven H.
CONFIDENT KID AWARD – Rhett R.
MOST LIKELY TO BE FAMOUS SOMEDAY AWARD – Karl V. 
STUDENT BEST ABLE TO TEACH OTHERS AWARD – Raven H.
MOST LIKELY TO ESTABLISH OWN STARTUP SOMEDAY – Jonas S. 
FRIENDLY NEIGHBOR AWARD – Raven H.
KINDNESS COUNTS AWARD – Jerome R. 
Industry Speaker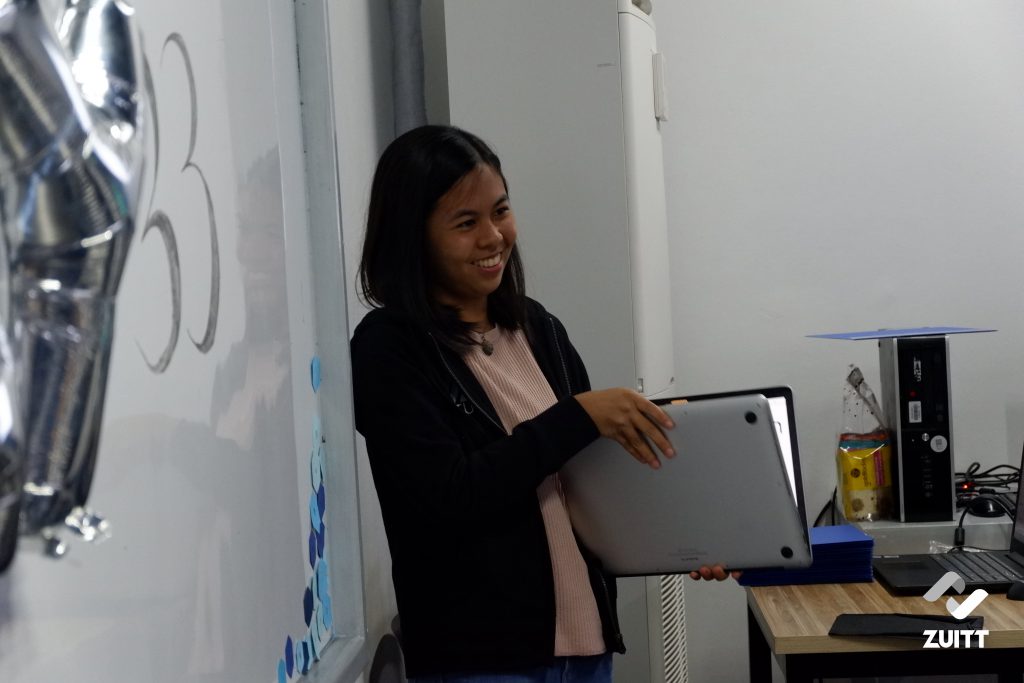 After the awards were handed out, it was our guest alumna's turn to talk to the graduating class and share her expertise. Guest speaker Paula M. is now an Associate System Developer. The former bootcamper belonged to the Batch 11 Day Class and just a few days after their graduation last December, she landed a job in a startup company. 
"I wasn't a technical person. Back then, I didn't even know the meaning of servers. But that changed when I entered Zuitt. It prepared me to be the person I am today."
Aside from a quick backstory of her current work, Ms. Paula also shared some tips on how she earned her place in the industry:
1. Learn new technologies even if it's uncomfortable to do so.
As the IT industry is always evolving, staying updated is vital. Always fiddle with different resources. One example of these is YouTube.
2. Maintain momentum.
Work on personal projects. Aside from having the opportunity to practice your skills, this will also help a lot during the job hunting process.
3. Build your LinkedIn portfolio.
If you always update your portfolio, the pool of your network will grow.
4. Read documentation of libraries.
This will help keep track of all aspects of an application. Plus, this can help you craft beautiful functions.
5. It's okay to spend more time figuring things out.
Don't be discouraged if you don't get it at first. As time goes by, you will improve. You will eventually gain your speed.
6. It's impossible to learn everything.
Try to find your specialization and focus on that. Find a company that will help you grow. Developers will need to learn how to lead.
7. Work is important; but life is not all about work.
Paychecks won't define you as a person. Never forget to build meaningful relationships along the way!
As her speech came to a close, Ms. Paula wished them the best in all their endeavors. Instructor Terrence Gaffud handed her a token of appreciation for taking the time to drop by and share her insights.
Instructor Quimpo shared a few of his takeaways from Ms. Medina's speech. He mentioned that the bootcampers should always choose their battles. "Hindi lang sa lovelife," he added as the class shared a few laughs. "Don't compare your milestone to others'. My older brother used to tell me that you can either be a small fish in a big sea or a big fish in a small sea. Either way, make sure to make the most out of everything."
Awarding of Certificates
With Instructor Charles' closing remarks, it was time for the most awaited part of the culminating activity — the awarding of students for successfully completing their training! The certificates were given out by Instructor Terrence to 16 graduates of this batch.
Top Academic Performers
Shortly after the certificates were handed out, it was finally time to give recognition to the students who exemplified academic excellence during their bootcamp. Here are the top performers of the class:
3rd Top Performer: Sarah S.
2nd Top Performer: Jonas S. 
1st Top performer: Raven H.
The class called for a speech from 1st Top Performer Raven and he left them with this message — "Thank you for this award. Thank you to my instructors. I didn't expect this. It's not even about the award. It's about you guys. It's about friendship. I wouldn't be here if it weren't for you."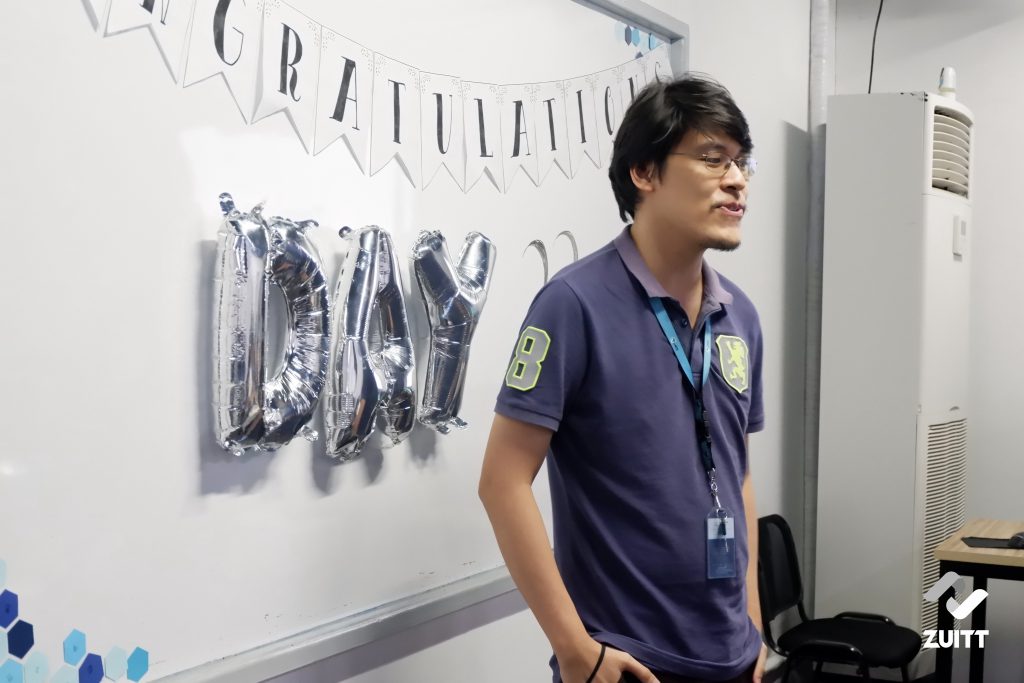 Following the recognition was Instructor Gaffud's closing speech. "Congratulations, everyone! You're one of the few batches who came out strong, even from the beginning. Give yourselves a pat on the back." Aside from this, he also added the following notes:
1) Don't forget friendship and camaraderie,
2) Get resources from everywhere and
3) Practice SCL (Structured Control Language), even in life.
To cap off his speech, Instructor Terrence ended with this note: "This chapter is just the start of your new career as IT professionals. I hope that after the bootcamp, you would still keep your communication open. Once again, congratulations!"
With that, the ceremony came to a halt and the class celebrated their milestone through a feast.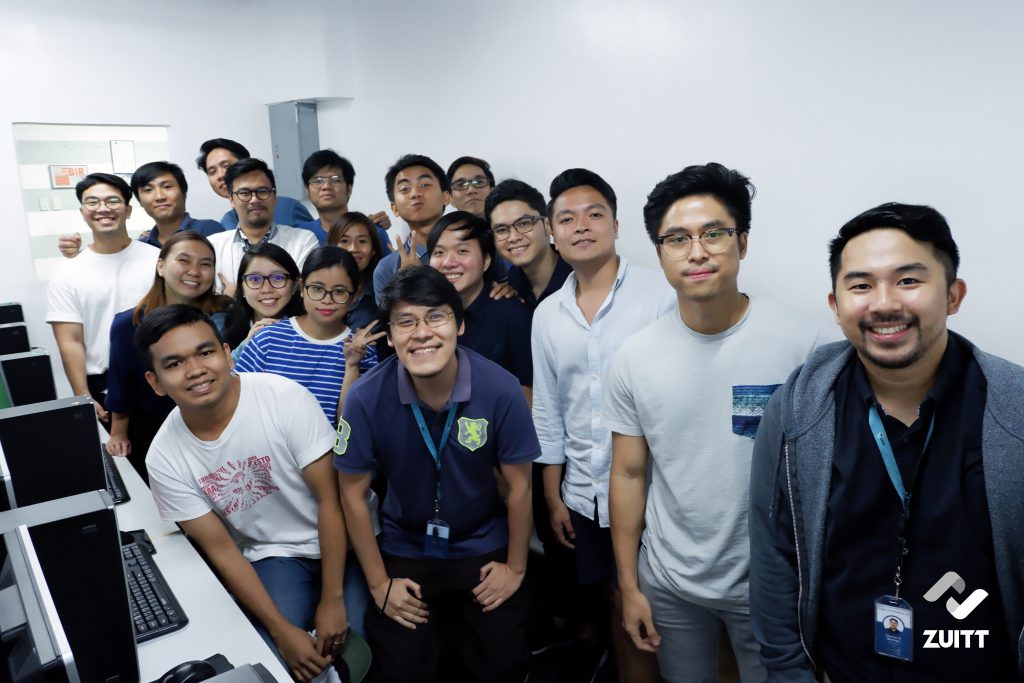 Congratulations once again to the graduates of the 33rd Batch of Day Classes! We wish you all the best in your IT careers!