On September 13, 2019, Zuitt's 34th Batch of Night Class bootcampers have finally graduated and are now ready to start the next step in their journey and make their mark in the IT Industry!

The graduation ceremony was held at the ENZO Building in Makati City. The graduates and instructors present celebrated the culmination of 6 months learning full stack web development at Zuitt.
Opening Remarks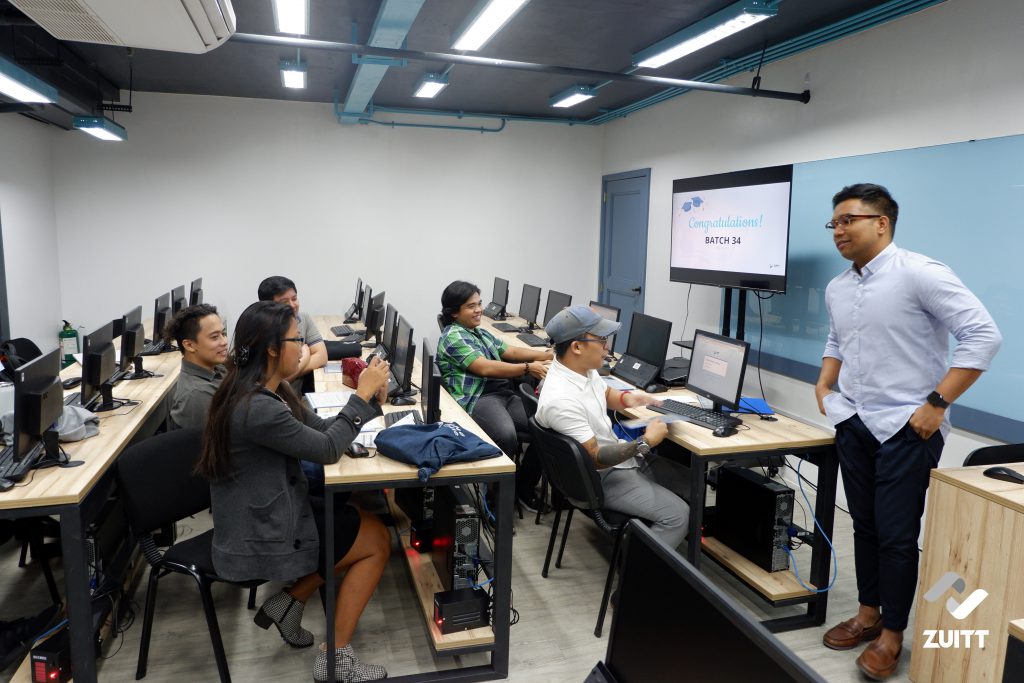 The ceremony started off with Zuitt Instructor Emerson Bacani congratulating the bootcampers on finally reaching their graduation. "First of all, congratulations! If there ever was a time when you thought that reaching this point wasn't possible, well, it's time to leave that behind. Because of your good attitude towards learning, you deserve everything that's being handed to you."

Instructor Bacani also shared a few tips on how to handle life after the bootcamp.

Look for 10 job applications so you have options. But make sure that your top 3 selections are your most preferred ones.
Since most of you are experienced individuals, you'd have to sacrifice. A fellow bootcamper used to tell me, "If you want a lifetime change for a 6 month sacrifice, go for it. The pros will always prevail over the cons.
Don't compare your journey to others. When in doubt, always remember that you know something that others don't.
Special Awards
After the short introduction from Instructor Bacani, it was time for the Miscellaneous Awards! The recipients were voted by their instructor and peers.

Here are the awards that were given on that day:

ENTHUSIASTIC LEARNER AWARD – Jelyn T. Salamanca
OUTSTANDINGLY ORGANIZED AWARD – Jennifer B. Sipe
REALLY RESPONSIBLE AWARD – Nicson M. Dela Torre
AWESOME ATTITUDE AWARD – Jelyn T. Salamanca
STUDENT BEST ABLE TO TEACH OTHERS AWARD – Kevin Albert A. Punzalan
MOST LIKELY TO BE FAMOUS SOMEDAY AWARD – Erwin C. Baluyot
MOST LIKELY TO ESTABLISH OWN STARTUP SOMEDAY – Jennifer B. Sipe
CONFIDENT KID AWARD – Allan Ritchie S. Camacho
KINDNESS COUNTS AWARD – Nicson M. Dela Torre
FRIENDLY NEIGHBOR AWARD – Allan Ritchie S. Camacho
Awarding of Certificates
Next up in the ceremony was the awarding of certificates to the graduating class for their successful training! Certificates of completion were handed out to the graduates by their instructor, Emerson Bacani.

The graduates of Batch 34 Night Class are:

Butalon, John Kevin T.
Baluyot, Erwin C.
Camacho, Allan Ritchie S.
Dela Torre, Nicson M.
Punzalan, Kevin Albert A.
Salamanca, Jelyn T.
Sipe, Jennifer B.
Rosie Hanna S. Sumalde
Tamayo, Jay Carlo M.
Guest Speaker
After the certificates were awarded, it was time for our special guest speaker and Zuitt alumna, Ms. Ronabel Moros.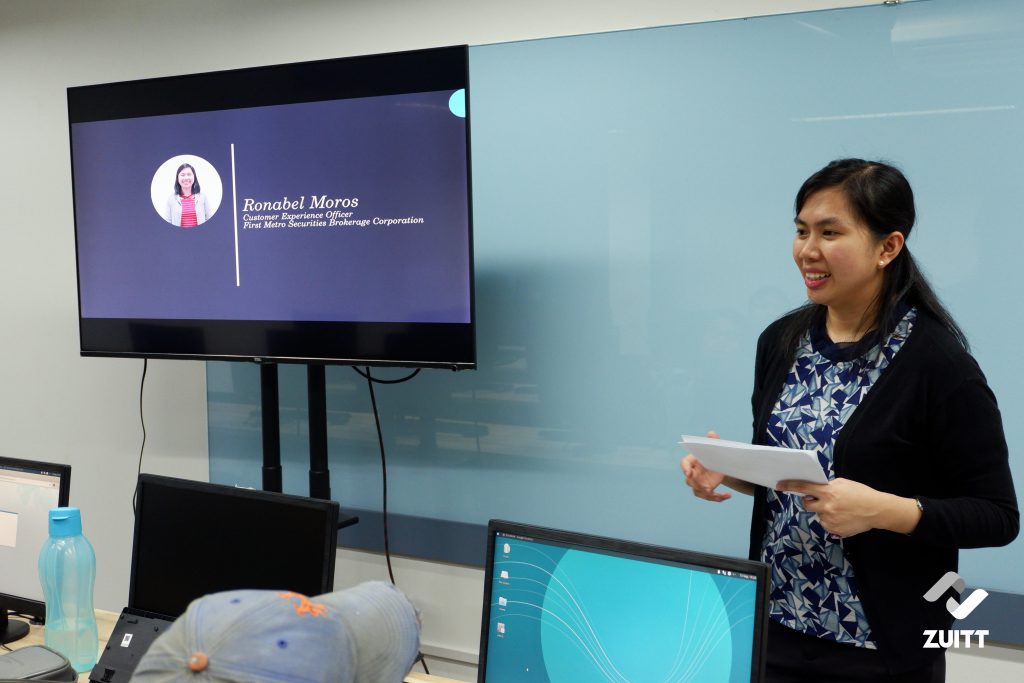 Ms. Moros was the Top Performer of Batch 25 Day Class. She shifted to a Customer Experience Officer career after being a banker for 5 years. Her Zuitt experience kick-started when she was faced with a challenge. "I realized I had to change careers when I learned that my department was going to be dissolved. I knew I had to upskill. That's when I decided I had to join Zuitt."

She also shared vital information during her stay in Zuitt. Here are her major key points:

Gaining necessary technical skills
I had no background knowledge in programming. Literal na sumasakit ulo ko. I was so stressed out but I had grit and we exercised teamwork. These are important values that should not only be practiced inside the classroom, but also in every aspect of our lives.
Efficient instructors & supportive classmates
One of the reasons why I survived was because of my supportive classmates. We've had our fair share of "pasabog moments" and these are what made my stay very memorable: when you see each other's work and when you see the amount of hard work poured into the capstone projects. Plus, we had very patient instructors. They really went out of their way just to guide us.
Overcoming obstacles
I encountered 3 major problems during the bootcamp: competition, rejection, and depression.

a. Competition – It was a hard transition for me because I was a career shifter. I felt intimidated but Zuitt made the transition easier because your instructors will guide you through the process.

b. Rejection – Always prepare yourself for rejection. I faced a lot of rejection back then but I cherished all of them. Why? Because that's when you grow. Rejection is not a "no"; just a "not now".

c. Depression – There will come a time when you will get discouraged. But just remember that your value will not decrease based on someone's inability to see your worth.

She also added this adage to live by: "If opportunity doesn't knock, then build a door."
Ms. Moros then shared some tips when it comes to the job application process.
To wrap up her speech, she congratulated the bootcampers and posed a challenge. She hoped that someday, it will be their turn on that stage to share their experiences with the next set of graduates.

Top Performer Awards
It was finally time to proceed to one of the most anticipated parts of the commencement program — the Top Performer Awards!

Here is the list of students who emerged victorious:

3rd Top Performer – Nicson M. Dela Torre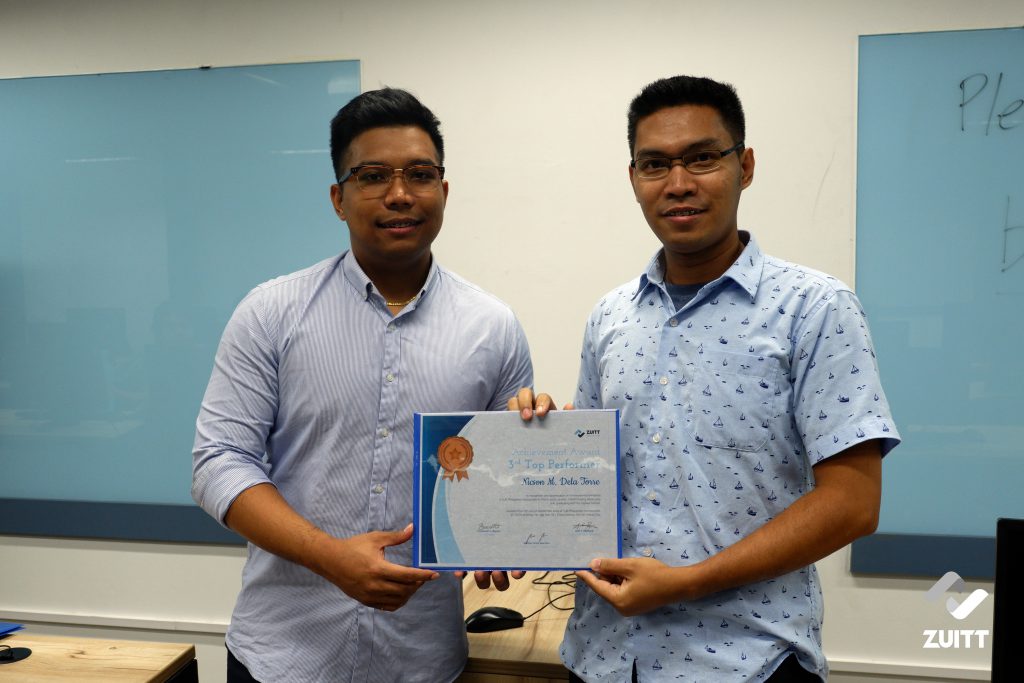 2nd Top Performer – Kevin Albert A. Punzalan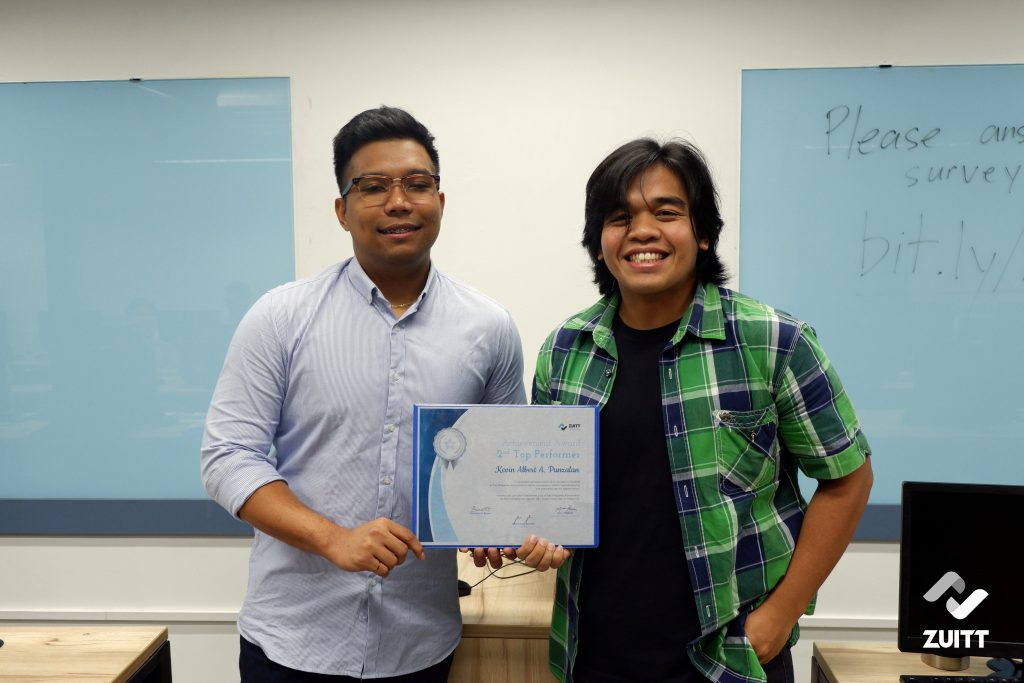 1st Top Performer– Jennifer B. Sipe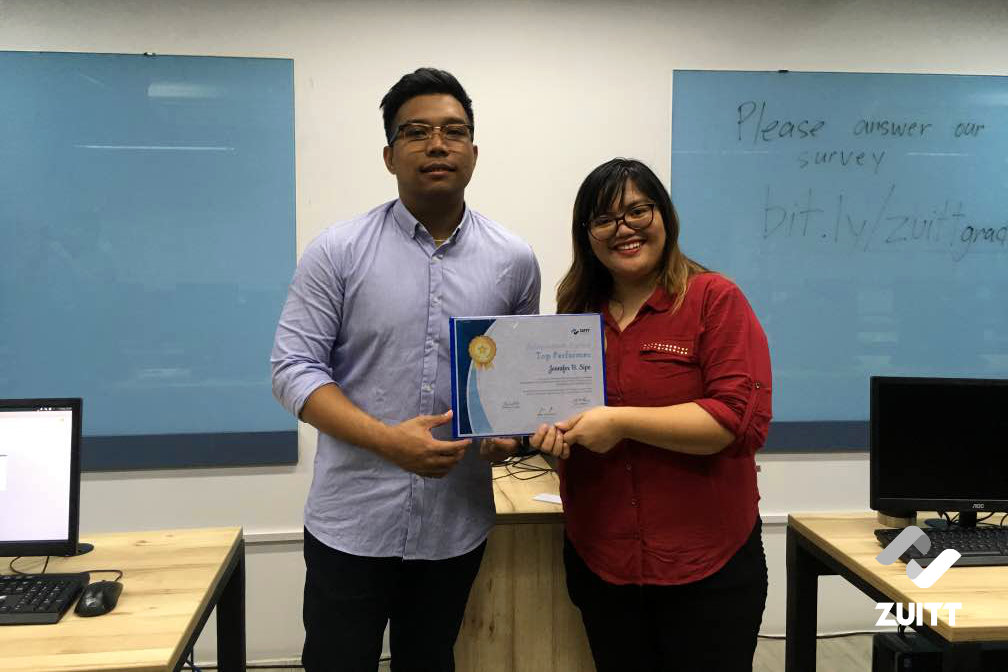 Closing Remarks
As the ceremony came to a close, Instructor Bacani took the stage to share a short but insightful message to the graduates. "I may have been stern with you and have given tough love, but at the end of the day, this helped you grow into the individuals that you are today."
And with that, he once again congratulated the bootcampers! To further celebrate the occasion, the class gathered and shared a bountiful feast.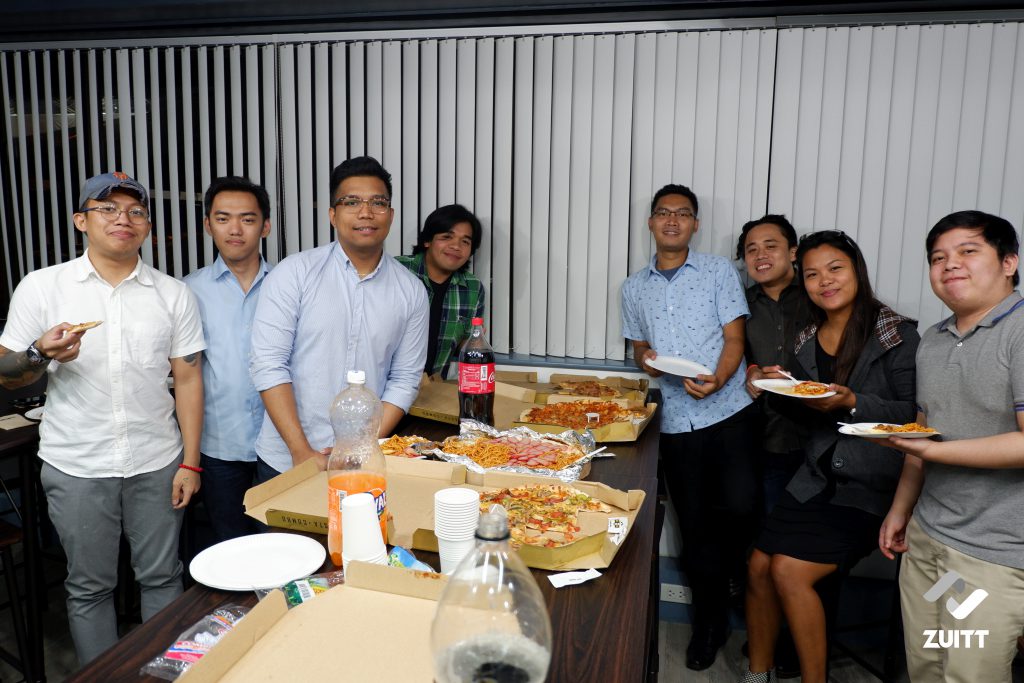 Kudos to you, Batch 34 Night Class! We wish you all the best in your future endeavors!