(日本語 Japanese version is available.)
NexSeed is promoting offshore development business in the Philippines. Zuitt is in charge of recruiting and training their staff.
Zuitt gathers hundreds of Filipinos who want to become engineers, before screening them to a few, training them to the required web developer skill level to have them join NexSeed.
Zuitt has received high praise for its ability to help NexSeed build a unique organizational culture that is believed essential to cultivate engineers for 10 years.
(Interviewed by Hiroyuki Ohashi)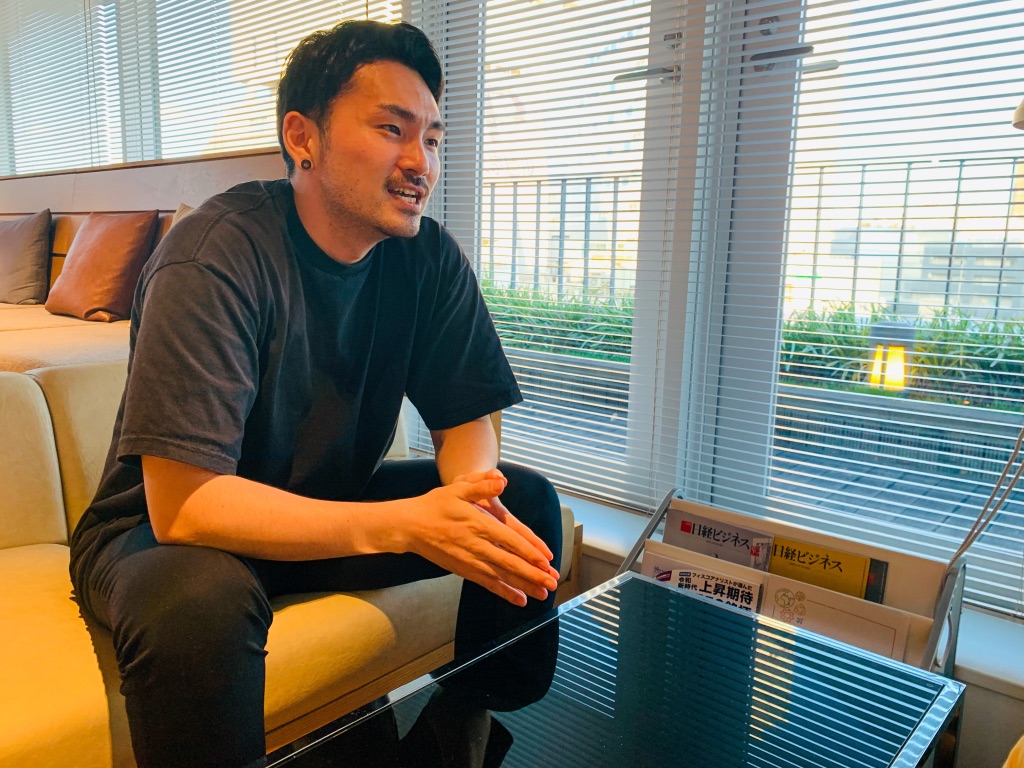 Shinya Hirai
NexSeed CTO / SeedTech CTO
While in college, he launched NexSeed in Cebu, Philippines. After dropping out of college, he started his own business in Japan. Once he returned to the Philippines, he built an organization of 100 people – listed on TSE Mothers market as Geeks Group (currently on the first section of the Tokyo Stock Exchange). He is promoting offshore development business as NexSeed/SeedTech CTO.


Growth in two areas: Offshore Business and School Business.
──What kind of business is NexSeed involved in?
With the concept of "nurturing IT services and IT human resources from the seed up," we are developing our business in the Philippines with two core businesses: Offshore business and School business.
The purpose of the Offshore business is to grow IT services from seeds. By providing our ideas, funds, and human resources to our clients' ideas and new businesses, we aim to grow the seeds together.
The purpose of our School business is to nurture IT human resources from seed. For Japanese people without any coding experience, we offer study abroad programs in Cebu, Philippines, or online coding bootcamp. By providing IT education to the next generation of world leaders, we aim to nurture future IT professionals.
──There are two businesses.
As NexSeed, we have been developing a study abroad business in Cebu Island, the Philippines since 2013. At that time, we did not have the Offshore business yet.
As the School business was growing, and I am an engineer myself, I felt a strong desire to have a developer team. Also, some of our clients asked us if we had a development team, so we started the Offshore business in 2020.
──What is the ratio of the Offshore to the School?
The Offshore business is currently growing compared to the past. The School business is just starting to get back on track after the pandemic (COVID-19) caused a shift in our businesses. However, we believe that a 50:50 split is ideal, and we plan to focus on both.
We provide opportunities for people, regardless of their background.
──What were some of the challenges you faced?
Our strength is that we have the know-how and environment to train Japanese engineers in the School business, and we also have the site for Offshore business. As a result, we can provide a field-level curriculum for the School business. For the Offshore business, we can supply Japanese engineers that we have trained ourselves. Both businesses are well connected to each other.
However, the difficulty of hiring human resources in the Philippines was high due to the fact that we were a late entrant, and we felt that we needed to create our own unique strengths.
For this reason, we tried to use job portals in Philippines and planned to see if we could secure human resources through our School business.
We also continued to work with the IT department of a university in the Philippines to see if we could offer our program to the students and in return, hire graduates as new members.
At that time, our representative was acquainted with Mr. Kato, the president of Zuitt, and he introduced us to him and we had a talk. At that time, I was very impressed with Zuitt's approach to teaching coding to Filipinos.
──What was it about Zuitt that resonated with you?
Beyond the expansion of our organization, we have a desire to "change the world through education."
The Philippines is a country with a huge gap between the rich and the poor. And street children are living next to mansions that are bigger than those in Japan. This was very shocking to me.
As a Japanese person, I would have thought, "Why don't they just get jobs and work?" But the parents of street children were also street children, and their parents were also street children. Since generations have passed in such an environment and there is no educational system in place, it has become difficult for them to be motivated to work for the future.
Also, even if you feel that there is a future potential in coding, you have no choice but to give up because you were born in an environment without any IT infrastructure nor computers.
I felt it was a shame to have people's future limited because of the country they were born in. Most Filipinos are fluent in English. In this age of the Internet, it doesn't matter what country you are from, as long as your output is excellent.
I was wondering if it would be possible to provide opportunities to people from all walks of life, regardless of wealth or background.
President Kato is taking on this very challenge. I felt empathy for him.
We were able to hire people with both skills and mindset.
──How do you collaborate with Zuitt?
We would like to quickly expand the current Offshore business to a scale of 100 employees. Recruitment and human resource development will be important for us. We asked Zuitt to help us with that part.
──What was the deciding factor in your decision to collaborate with them?
We asked Zuitt, and they replied that they had a curriculum to teach JavaScript. And I had a meeting with President Kato and Zuitt's Filipino staff, and I was pleasantly surprised by their suggestions and advice on details. I felt that I could trust them and they would do a good job.
──Please tell us your plan.
We, together with Zuitt, recruited Filipinos who want to learn coding, and finally selected three talented ones to take classes with Zuitt. We will shoulder the cost, so the three students will be able to study for free. After completion of the training, they will join our company. That's how we planned it.
──Please tell us the specific scheme.
First, we asked Zuitt to put out a call for applications. We received about 400 applications. This was more than 100 times larger than the number of our job post.
We received more applications than we expected. I think it was a project that had a lot of buzz for Filipinos. And it opened up a lot of possibilities for the future.
Based on our preliminary meeting with Zuitt to discuss what kind of human resources we wanted, Zuitt screened the applications to narrow them down to 30 people. We held a dedicated live consultation session for the passers, and then we screened the applications and selected 15 people. 3 people were selected for the final interview.
There were two male candidates in their twenties and a female one in her thirties. They are motivated, young, and fluent in English.
We want these three students to take the class well. For this reason, we also set standards for attendance and assignment passing rates.
──How long is the program?
The duration is two months for the main JavaScript program. A little over a month for the sub Java course. After that, the graduation certificate was given and they joined our company.
── Was it as expected?
To sum up, it was very good. I was able to get people to join the company that exceeded my expectations.
One of the good points was mindset. Since they joined us after the interview, they fit in well with the company's colors and were very attractive as people.
The other is motivation. It was difficult to assign them to work immediately after they joined the company, so I gave them two weeks of on-the-job training to work on one demo project to see how much they could do and their aptitude for teamwork. I asked them to make a final presentation, and they came up with something better than I had expected. Their presentation was also very impressive, and they received high marks from the company.
Since the three of us had been trained for the same purpose, we were able to work well together, and they understood the roles we were expected to play after joining the company, so it was very smooth. We are also really good friends within the company after joining, probably because they are from the same batch.
Currently, as a support member, I am working with the main engineers to get them working on light tasks.
The first batch will be followed by the second, third and so on to make it a culture.
──What did you like about Zuitt?
I felt the high quality of the program, which was well prepared and organized by President Kato and his Filipino staff.
Also, after signing the contract with Zuitt, I wanted to see what kind of classes they were offering, so I was allowed to observe the program for a day. I was able to see that the instructor's facilitation skills, the structure of the class, and the way the class was conducted interactively online while drawing out the interest of the students were well organized and provided high quality classes.
Our company could have done the advertising, recruiting, and training ourselves, but we asked Zuitt to do it for us. Rather than simply leaving it to them, we felt as if we were working with them on the recruitment process.
What we thought was valuable was that we were able to build a model in which we paid the course fees, which are usually borne by the students, as a starting point for becoming an engineer, and the students joined and operated with high loyalty.
──What did you think about the fact that it was run by Japanese people?
There was no such thing as being Japanese, on the contrary. Except for President Kato, the rest of the company is run by Filipino staff, so I thought that the Filipino staff would be the key. I felt the quality was high from the meetings and classes, so I wasn't concerned about that.
──How is it different from training from scratch at your company?
Even if we recruit, hire, and train our own applicants, we don't know if they will continue to meet the skill sets we are looking for or if they will fit into the culture of the company. Zuitt is a great company to work with because they are able to gather a larger number of applicants and screen them to a certain level, and their training is designed for Filipinos. There are advantages in terms of both man-hours and cost.
In the normal hiring process, it is not possible to train an inexperienced person for a couple of months and then immediately have them in projects with clients.
That's why Zuitt, who has accepted many students, can help us select excellent personnel and train them. We will focus on growing our businesses and wait for good people to join. I think the good thing about this model is that it allows each company to focus on the strengths they are good at.
──Your company also operates a school. What is the difference between yours and Zuitt?
The School business is provided in Japanese because the target audience is Japanese. The curriculum for Filipinos is customized one by one according to the client's needs, and is not designed for internal recruitment and training. We thought it would be better to use Zuitt's curriculum, which already has a proven track record, rather than building it from scratch and tuning it to fit our application.
──What was the reason you felt you had to spend so much time cultivating your staff?
Considering the current situation in Japan, where various companies are struggling to recruit talented engineers, I felt that there would be a limit to the expansion and strengthening of the organization if we rely solely on recruiting experienced ones.
Therefore, as one of our own recruitment strategies, we decided to start by working with Zuitt to recruit and train talented inexperienced people.
We would gather and train high-potential people, and have them gain experience. Eventually, they will become the core of the field within a span of two to three years.
We will invest time and money to create such a system, which we believe will become our unique strength as a recruitment strategy in the future.
──What are your future recruitment plans?
We are planning to hire three people per batch every few months. To those who have joined us this time, we say, "First of all, I want you to catch the culture of the company and become a person who can play an active role in the field. I want you to act as a mentor to the ones of the next batch onwards once they join the company." I would like to make this a part of our company's culture by continuing with the first, second, third and onward batches.
──Even if you train them, they may move on to other companies.
Of course I have that concern. I also believe that some are inevitable.
In the Philippines, the trend for developers to change jobs to increase their compensation seem more obvious than in Japan.
Even if they go to other companies, our brand will be stronger if they play an active role there, and I think we are being asked whether we can continue to grow as an organization to continue to provide challenging opportunities to "Engineers in demand".
We want to promote the Philippines as an offshore development destination.
──What do you think of the future of offshore development?
The demand for IT will continue to grow. Japan's software vending market is about 100 billion Yen, and offshore development accounts for about 1% of that, while the US, which is ahead of the rest of the world in IT, accounts for about 12% of that, and I estimate that Japan will follow the US in increasing that percentage.
We also feel the pace has been accelerated by the remote work trend started by the pandemic.
──Will you focus on Japan? Or global?
Since Filipinos can use English, we want to support the whole world.
──Finally, please tell us about your future plans.
We want to get our internal team to 100+ people as soon as possible, and when we get to 100+ people, we can take the initiative to put our name out there as a large development organization, representing Cebu, Philippines. I want to take it to that level.
In Japan, the most popular countries for offshore development are Vietnam, India, and China. When I tell people that I am doing it in the Philippines, they are surprised and say, "You can do that?" We want to be a bridge between Japan and the Philippines, and between the world and the Philippines, so we want to spread the Philippines as an offshore development destination in Japan and overseas. This is our primary goal.
To achieve this goal, we would like to ask Zuitt to continue to support us with good human resources.
── Thank you very much for your valuable talk.