---
Noro, a graduate of Information Technology, was one of the few lucky boot campers under the Financial Aid by Employer by Zuitt. Among all the other 100+ applicants from the program, he was chosen by Zuitt's Partner employer – YNS.
Looking for an IT job was hard for him. Being accepted into the program was already a feat for Noro. Months ago, he finished his free coding training (Full Stack Web Development) on June 2, 2022. He then continued his short course training on MySQL, PHP, and Laravel until he was onboarded with YNS as an Associate Software Engineer Trainee.
(Interviewed and written by Dana Diaz)
---
Meet Noro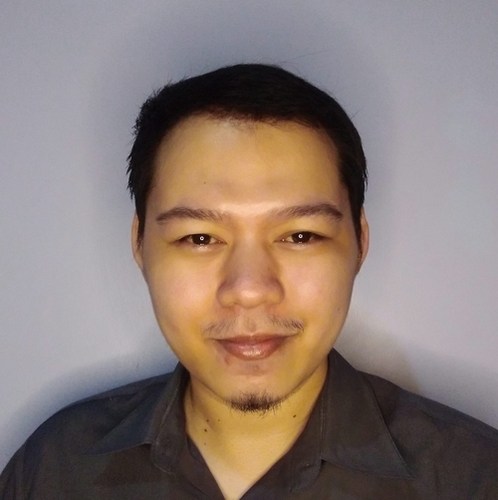 —— Introduce yourself to the Zuitt community.
Hi, everyone! I'm a graduate from Zuitt Bootcamp last June 2, 2022. Right after that, I am already a part of a big company known as YNS. I'm actually a product of Financial Aid by Employer. I am an IT graduate. I hope my story tells you that it's not too late for you as well. Just be hopeful when it comes to being a part of the Tech Industry.
---
A Tech Job Hunting like no other – Free Coding Training with Job Guarantee
—— How did you find out about Zuitt?
I've been trying to find a job on Jobstreet and all the other job sites. I actually ventured into the Tech industry. I came across this post from Jobstreet and somehow when I tried to read it (Zuitt's job post about Financial Aid by Employers), I thought of it as a very big opportunity not to take advantage of. I took the risk and I applied because there's nothing to lose. I passed the interviews and I am very happy that I got in
Being a part of the Financial Aid by YNS and Zuitt is actually a very good start for me. I don't want to waste every single moment when I got accepted. I did my best during the Bootcamp. Everything is still looking like a dream for me.
—— What were your expectations for the training?
I did my research before I joined Zuitt. I watched some videos on Youtube and look for other boot campers' experiences on their first day in the Bootcamp. It's actually expected that it is fast-paced because it's only for two months. I know for sure that most of the students might actually get overwhelmed but I set my expectations on myself that I have to be mindful of everything that I am going to learn and that if I can't catch up, I can always do my research and google what I need to know.
—— Tell us about your overall experience in Zuitt's Developer Career program training.
Front-end. I haven't really used any frameworks before – especially Bootstrap. I just had an experience with vanilla CSS or vanilla JS. At first, I figured that this is really something new and that I might not be able to understand all of it. But later on, after a few days (sessions), I finally understood that it is very useful. Relying on these frameworks is very efficient and time-saving. The time for learning everything back-end is really enough.
Back-end. When we were introduced to the backend, I had this idea in my mind that everything that was taught in the Bootcamp was preparing us for the Tech Industry – like managing our codes for us and other developers to understand.
Full-stack. Connecting the front end to the back end was challenging. Our instructors gave us everything that we needed for us to understand this. My peers were also helpful. Most of them have experience and it's actually a great experience learning with knowledgeable peers too. I found this camaraderie that I haven't found in my previous jobs. We all have the same goal and helping each other during the Bootcamp came so naturally.
—— How was your experience with your Zuitt Instructor?
During the Bootcamp, we had several instructors. All of them were extremely patient. Even though the sessions were fast-paced, they made it easier for us to handle. Zuitt instructors are very approachable. You won't have that thought in your head like you'd feel scared or shy to ask. You won't back out and ask your peers instead if you have a question. During the discussion, we were all open. We ask questions during and after the lessons. Everything was given to us by our instructors.
Everything that our Zuitt instructors taught us is for us to be prepared for the Tech Industry. Right now, I am already in the Tech industry and I can definitely say that all of the things that they taught us really helped me a lot.
—— What's the best thing about Zuitt?
Financial Aid by Employers is not very common. It's been years since Zuitt has been out there and helping individuals. The best thing would be to be a part of Zuitt. It's not just the learning that I will get from the Bootcamp, but also the friends I will make along the way. Right now, I am still communicating with my batchmates and we constantly update each other.
From boot camper to official Web Developer
—— Tell something about your classmates turned colleagues. How are you guys doing in your company?
One of my colleagues discovered that the three of us came from the three islands – one from Luzon, one from Visayas, and one from Mindanao (me). It's cool that out of all of the 100+ applicants for Financial Aid by Employer, the three of us got selected. Right now, we're all working well and also we look back at the time when we were all still in the Bootcamp. Although we are now in separate teams, we're constantly communicating and we're all still helping each other.
—— How was your onboarding experience with YNS?
It was actually beginner-friendly. YNS did a step-by-step approach from being a Zuitt boot camper to being a YNS employee. And with the knowledge, I gained during the Bootcamp. Their treatment of us was really okay and this is especially for beginners like us. They made sure we first had our onboarding training before they place us on a team to start working on a project.
—— What do you do with YNS now?
We were given 3 months to finish tasks on our training. After the training, I was assigned to a new team. I can finally start on a project. When it comes to working with YNS and the people there, there are very patient. I can say that everything that I have learned in the Bootcamp, I was able to apply in my current job with YNS.
Words of wisdom from a previous Zuitt boot camper
—— What is your message to Tech Industry returnees?
In my experience, I really thought I was going to settle in my previous job. I thought I was okay already with the current job and salary that I have. But if there are times when you suddenly feel like going back to the IT Industry, try to take the risk. And for me now, I feel like I'm still dreaming and also living the dream. I'm glad I took the risk. It's never too late for you to start over again. If you are thinking maybe there are so many new things to learn now, you can try to do self-studying. But if you join the Bootcamp right away, that's okay too because you will be guided and you would know what to do and what to learn.
(End of interview)
---
If you have a similar experience to share with our boot campers, drop us a message at marketing@zuitt.co.