After months of hard work and perseverance, our 48th Batch of Day Class students has officially completed their 3 months Full Stack Web Development training. Finally, it's time to start their journey in the IT field.
The Graduation Ceremony was held last February 20, 2020, at the GEMPC Building in Quezon City.
Congratulations to Batch 48 Day Class!
OPENING REMARKS
To start the event, Batch Instructor Alex Meña congratulated everyone and gave a short pep talk to all the graduates.
"This might be the end of your journey with Zuitt as a bootcamper but definitely the beginning of another chapter of your lives as creative, efficient, and definitely the most productive web developers."

Instructor Alex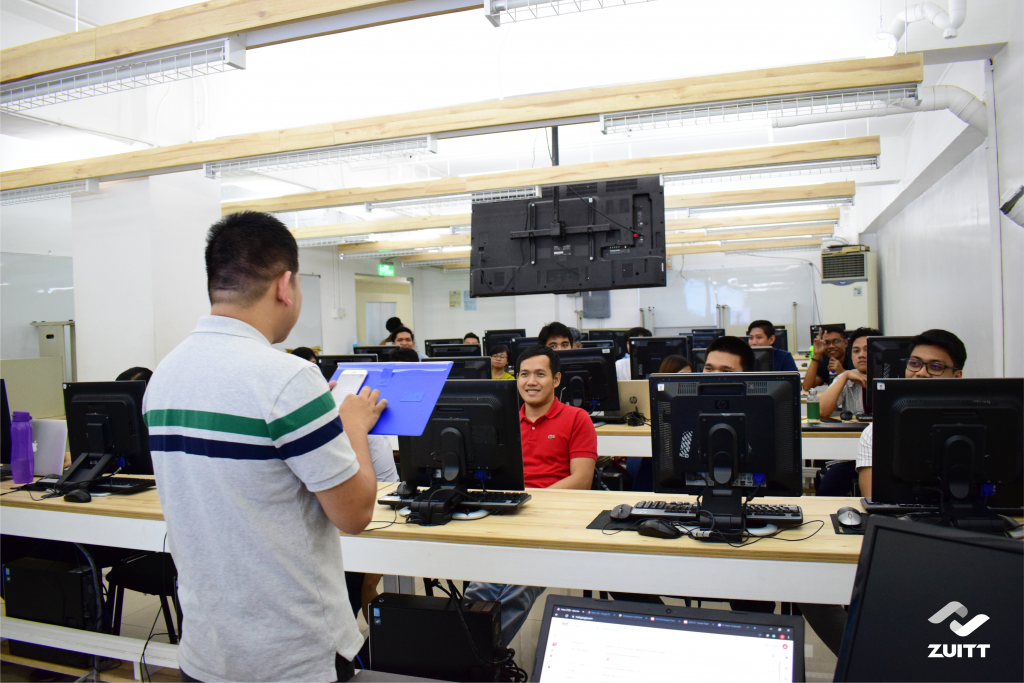 Their journey together made a mark in Instructor Alex's heart. He reminded the graduates to never forget to look back in the days when they all started learning how to code. Yes, it is definitely something worth holding on to. It is a big reminder that they have accomplished something really great and they should all be proud of themselves.
"Your bootcamping days allowed you to experience extreme emotions for those moments when you see a semicolon, frustrating moments when debugging leads you to another bug, and astonishing moments when your code works for the first time miraculously without anymore errors. Always remember that the more knowledge you've gained, the more that it made you aware of how fulfilling your chosen path is. As a result you unconsciously repeated the process of learning, debugging and fixing over and over again. eventually you will realize that these are not just a mere task for you but because you learn to love what you do."

Instructor Alex
SPECIAL AWARDS
To start, Batch 's instructor Alex handed out the special awards. The winners of the Special Awards are as follows:
Kindness Counts Award: Jules A.
Awesome Attitude Award: Jhonn E.
Confident Kid Award: Jhonn E.
Enthusiastic Learner Award: Jerome M.
Outstandingly Organized Award: Hector R.
Friendly Neighbor Award: Allen Z.
Really Responsible Award: Hector R.
Most Likely to be Famous Award: Marty M.
Most Likely to Establish Own Startup Award: Cedric S.
AWARDING OF GRADUATION CERTIFICATES
After the awarding of the special awards, it's time for the most-awaited and the highlight of today's event, the awarding of the graduation certificates.
Instructor Alex commended each and everyone's perseverance and determination all throughout their learning journey at Zuitt. He reminded the graduates that their coding journey doesn't end at the bootcamp.
With that, the graduates went in front one by one as their instructor called out their names.
Congratulations to the 14 graduates of Batch 48 Day Class.
TOP ACADEMIC PERFORMERS
In every batch, there are three top performers to be hailed.
Of course, it's time for their instructor to share who among them were exceptional. Loud cheers started once again as the graduates shouted the names of who they think the top performers were.
Among the graduates, here are Batch 48's outstanding performers:
Batch 48 – 3rd Top Academic Performer: Jerome M.
Batch 48 – 2nd Top Academic Performer: Allen Z.
Batch 48  – 1st Top Academic Performer: Hector R.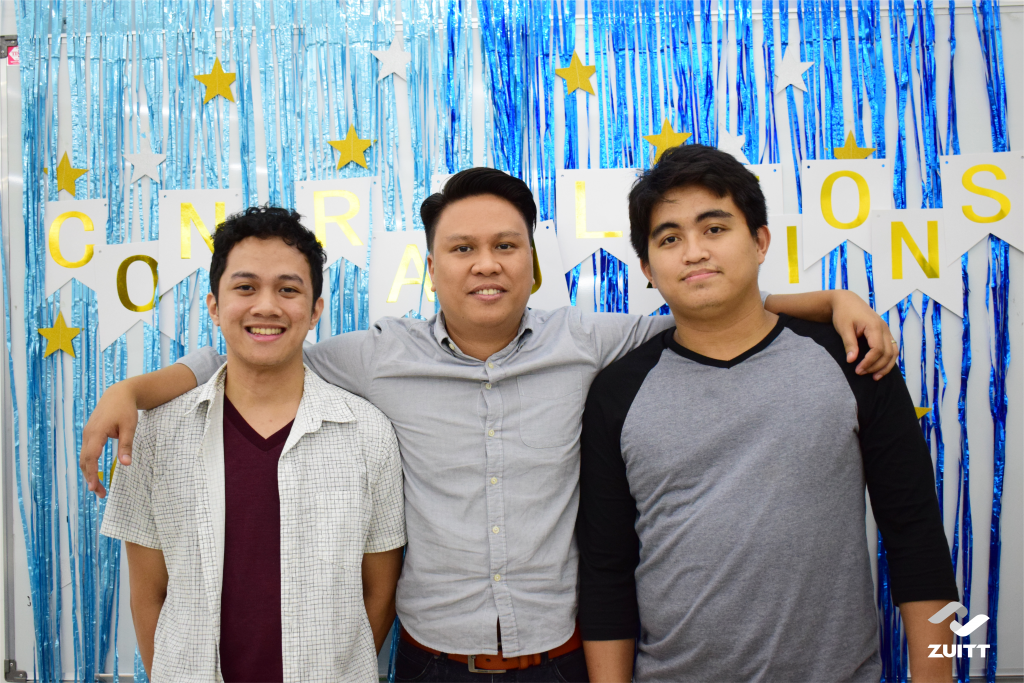 Congratulations to the top performers of this batch!
TALK: Instructor Alex
"After more than 3 months of your bootcamp days, we shared a lot of memories, we laughed together, we struggled together and the struggle was a lot. Even now, we are still struggling, KULANG PA TAYO SA TULOG. We called Stretch goals as our stress goals and you guys coined that term. All in all, I know we have fought hard. Those hardships are now ending not because we gave up but because we succeeded. You have won a little battle with your activities. You win big time with your capstones. All though there are some people who failed but still they go back to their own laptops and attack the bugs that they have met. With that, you may now call yourselves a full stack web developer."

Instructor Alex
To end the celebration, Instructor Alex shared a heartfelt message to his now-former students:
"I can say that I am happy to be part of Batch 48. I am happy to be your instructor. I am happy to see you all succeed in this bootcamp and all in all, I am happy to be a part of your memory or database."
Congratulations and we wish you all the best, Batch 48 Day Class!