It's been a long time coming. This batch started as a big class but only a few of them remained and thrived until the end of the Bootcamp. Congratulations to Batch 37 Night Class!
Our 37th Batch of Night Class students has officially completed their 6 months Full Stack Web Development training.
The Graduation Ceremony was held last February 19, 2020, at the ENZO Building in Makati City. After 6 months of hard work and patience, they can finally start their journey in the IT field.
OPENING REMARKS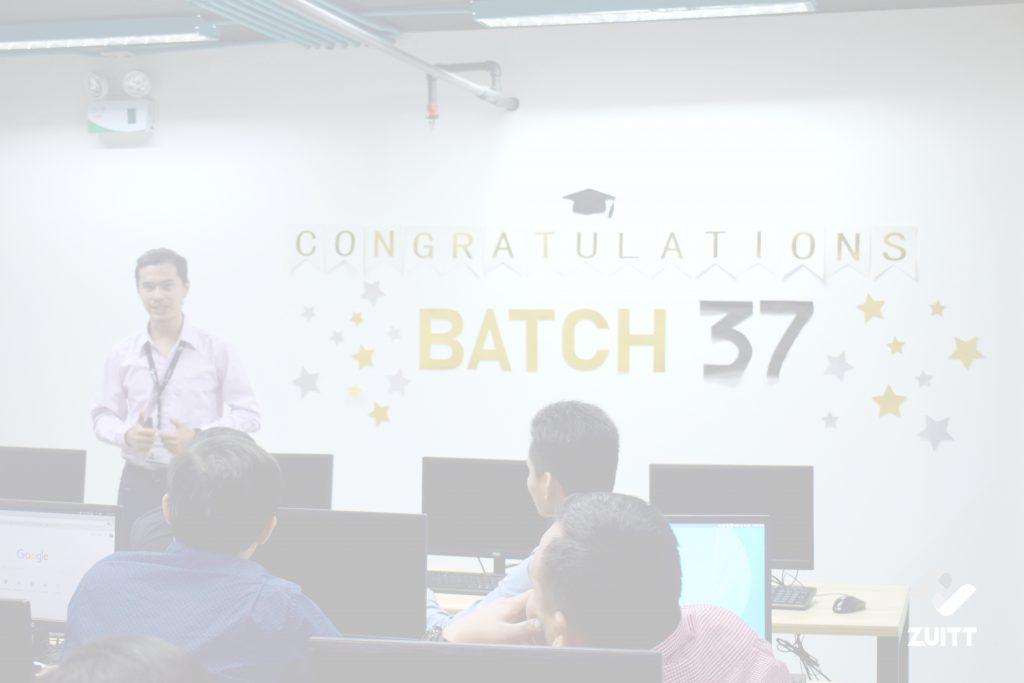 To start the event, Batch Instructor Lourence Jaromay congratulated everyone and gave a short pep talk to all the graduates.

SPECIAL AWARDS
To start the awarding, Batch 37's Instructor Lourence Jaromay reminded everyone about the nominations that the whole class did beforehand. The whole class was enthused as their instructor called out the nominees for the following Special Awards.
The winners of the Special Awards are as follows:
Kindness Counts Award: Rainier S.
Confident Kid Award: Ralph M.
Enthusiastic Learner Award: Patrick L.
Awesome Attitude Award: Christopher G.
Outstandingly Organized Award: Joshua A.
Friendly Neighbor Award: Neil B.
Really Responsible Award: Franckle C.
Most Likely to be Famous Award: Arnel A.
Most Likely to Establish Own Startup Award: Lliño DR.
Student Best Able to Teach Others Award: Lliño DR.
AWARDING OF GRADUATION CERTIFICATES
For the highlight of today's event, the awarding of the graduation certificates, the batch instructor called out the names of each graduate as they went in front to receive their certificate of completion.
Instructor Lourence Jaromay commended each and everyone's perseverance and determination all throughout their learning journey at Zuitt. He reminded the graduates that their coding journey doesn't end at the Bootcamp.
Congratulations to the 13 graduates of Batch 37 Night class.
TOP ACADEMIC PERFORMERS
Of course, it's time for their instructor to share who among them were exceptional. Loud cheers started once again as the graduates shouted the names of who they think the top performers were.
Among the graduates, here are Batch 37's outstanding performers:
Batch 37 – 3rd Top Academic Performer: Joshua A.
Batch 37 – 2nd Top Academic Performer: Patrick L.
Batch 37 – 1st Top Academic Performer: Lliño DR.
Congratulations to the top performers of this batch!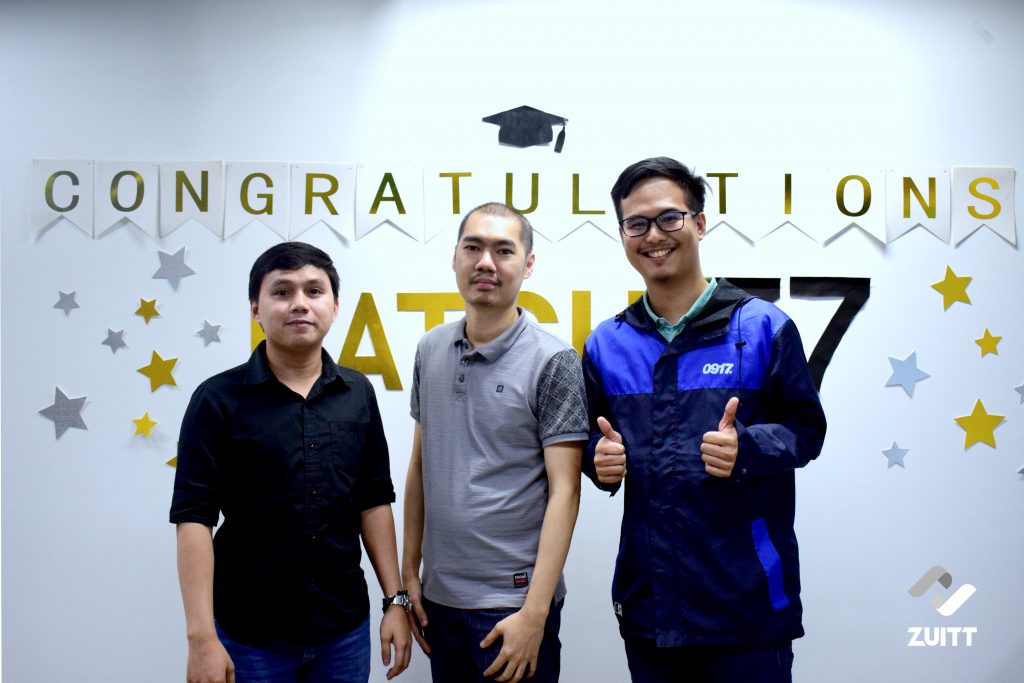 TALK: INSTRUCTOR ALFRED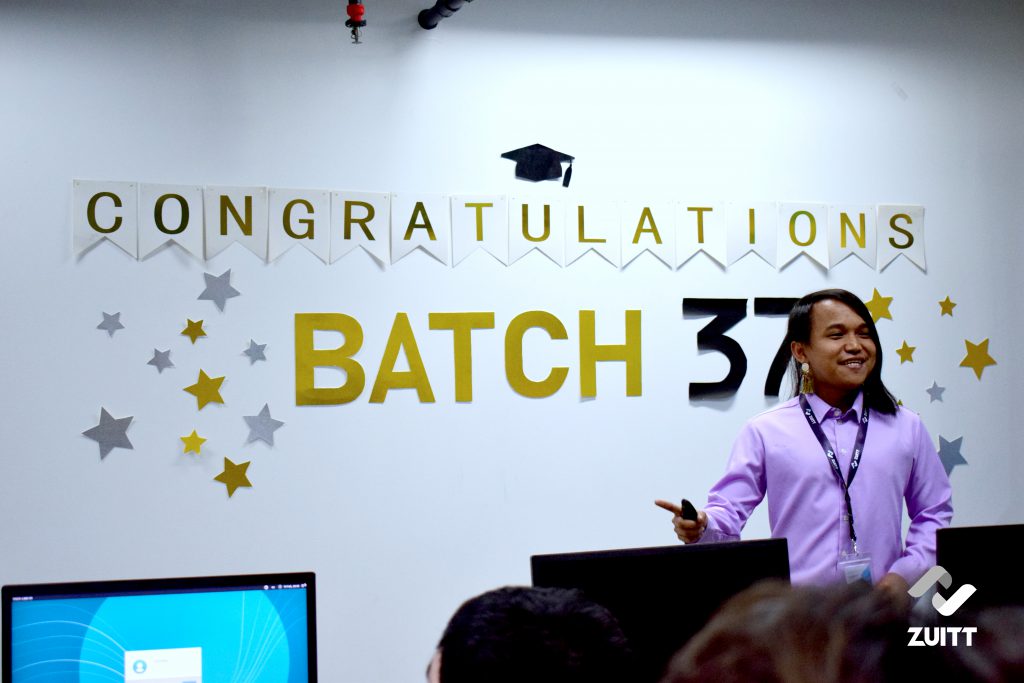 Instructor Alfred graduated from Zuitt's silver batch (Batch 25 Day Class) and now one of the instructors at Zuitt.
He started telling his story before he entered Zuitt. Back when he was still in his marketing job, he kept going back to the same problems that he had with the web development team in his company. He had a hard time working with them.
As a marketing person, he felt as if his ideas were being limited because of the Web Development team's "Can't attitude" from his former company. They are always saying that "They can't" or tell him that they wouldn't be able to work on the website within the timeframe that he had set. And because of that, it got him frustrated.
He made it his motivation to step into the world of programming and started learning to code himself. He said: "At first. I thought it was easy." Close to giving up, he always reminds himself to take to heart this: "Consistent and Never-Ending Motivation"
Instructor Alfred also shared what he learned from his past work: The 3 things that prevent us from moving forward:
Talking about his journey in learning to code, he said that there were a lot of times that he felt like giving up but then he managed to thrive. He then said,
"The thing that prevents you from achieving your goals is the excuse you keep on telling yourself. Instead of thinking what is my excuse, ask yourself, what is my next step?"

Instructor Alfred
As Instructor Lourence thanked Instructor Alfred for his wonderful talk, he drew a mountain. He shared a quick story about climbing mountains and the purpose of doing so. He then connected his story to what every graduate in that room went through for the past 6 months, and with that, he ended his pep talk with this:
"Continue to climb. Continue to do great things!"

Instructor Lourence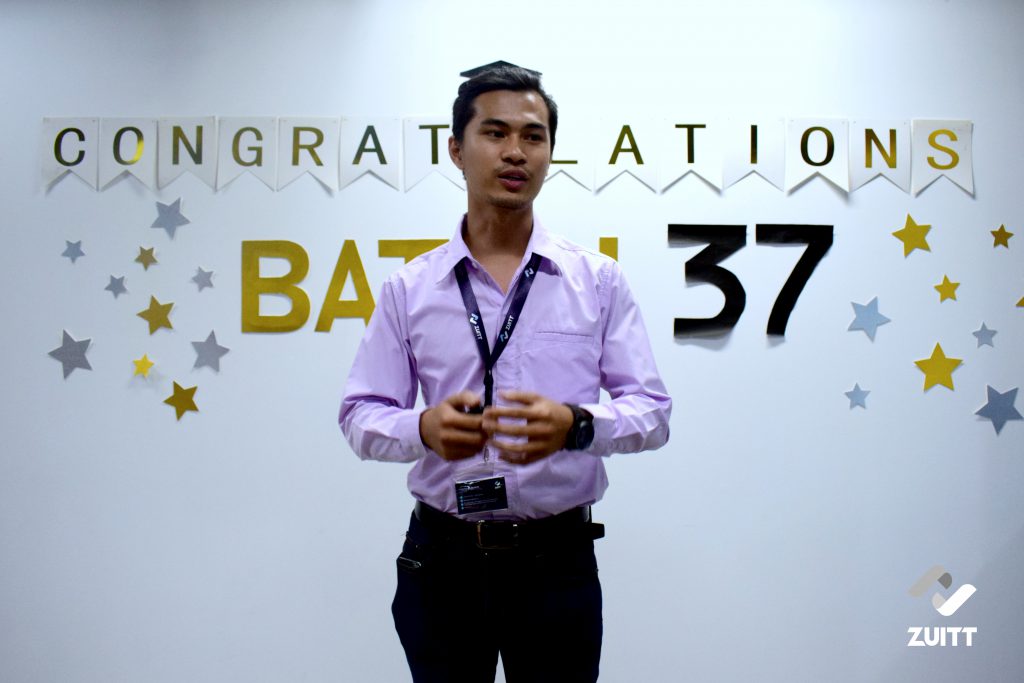 Congratulations again and we wish you all the best, Batch 37 Night Class!