A weekend well spent! Another batch of free coding class students celebrated their win on their journey to coding. Congratulations to all WiCode students for accomplishing their own web profile from scratch!
WiCode: Educating Young Professionals Through Coding is a 2-day free coding class teaching basic web development using HTML, CSS, and Bootstrap. In time with the celebration of Women's Month, this event is a collaboration project with WiTech Batangas with an aim to empower the youth – especially women to pursue a career in Tech. 
The 2-day class – March 6 & 7 (Saturday & Sunday), was led by Instructor Alan and Instructor Arvin, together with assistant instructors Judy and Billy
Day 1 went by. With determination, they all had the talent to keep pace all throughout the code-along session. And with that accomplishment, everyone was able to keep up until the last minute of Day 2.
Thanks to WiTech Batangas, our goal to provide opportunities for everyone, everywhere was once again realized. It's always a feel-good moment to see our students smile and feel accomplished overcoming their uncertainties in learning new things.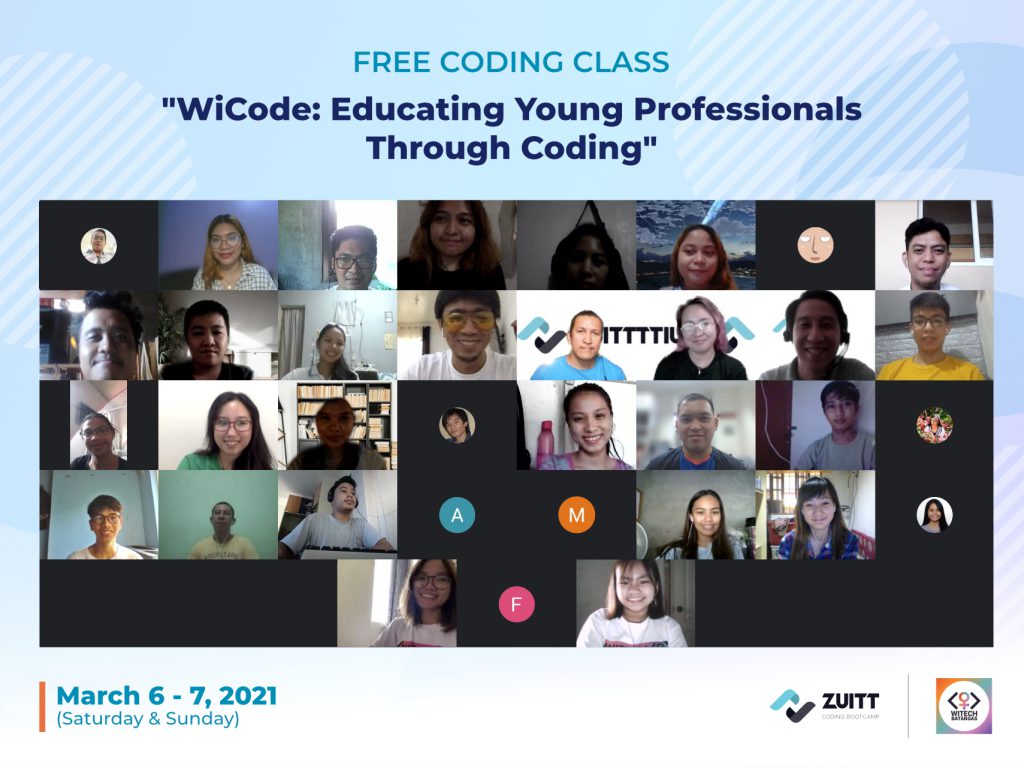 Did you miss this opportunity? Email us at marketing@zuitt.co and let us know what you want to see from us next.
If you have questions about our Developer Career Program, tuition fee and payment options, ask away! Visit www.zuitt.co and book a schedule on one of our Live Consultation sessions for free.
For latest updates on our next Free Coding Class schedules and details, don't forget to follow us on Facebook @zuittphilippines and on Instagram @zuittph .