Our 95th Batch of Night Class students have officially completed their Full Stack Web Development training.
The Online Commencement was held last May 31, 2021. Congratulations to Batch 95 Night Class!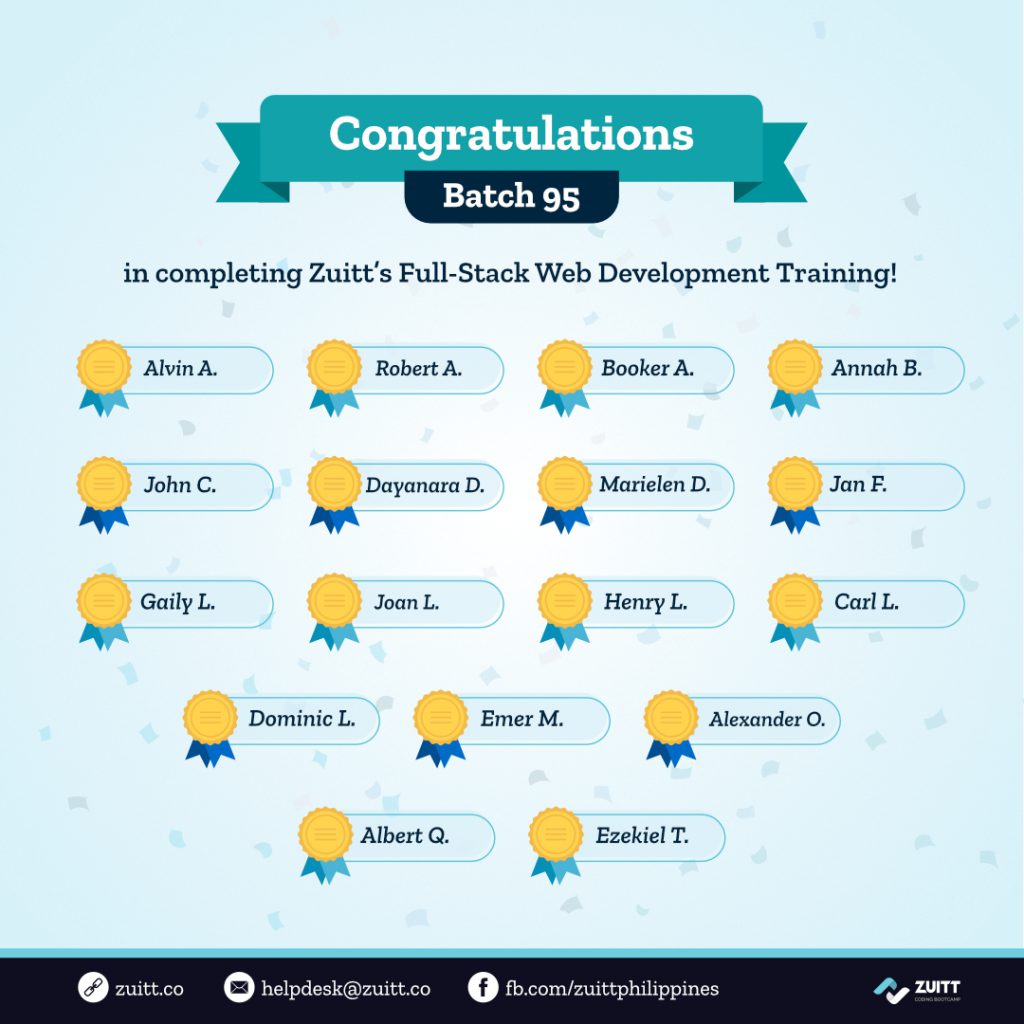 TOP ACADEMIC PERFORMERS
Among the graduates, here are Batch 95's outstanding performers:
Batch 95 – 3rd Top Academic Performer: Marielen D.
Batch 95 – 2nd Top Academic Performer: John C.
Batch 95 – 1st Top Academic Performer: Ezekiel T.
Congratulations to the top performers of this batch!
Congratulations and we wish you all the best, Batch 95 Night Class!