Zuitt began the year with a mission! We have provided Free Coding Classes to a number of coding-curious individuals nationwide. Starting the new year to enkindle an inspiration to learn something new, the event garnered more than 600 registrants with the same aim.
In January 2021, Zuitt's event entitled Go Code: Code your Web Profile using HTML, CSS, and Bootstrap happened in two batches: January 22, 2021 (Friday) and January 25-26, 2021 (Monday and Tuesday).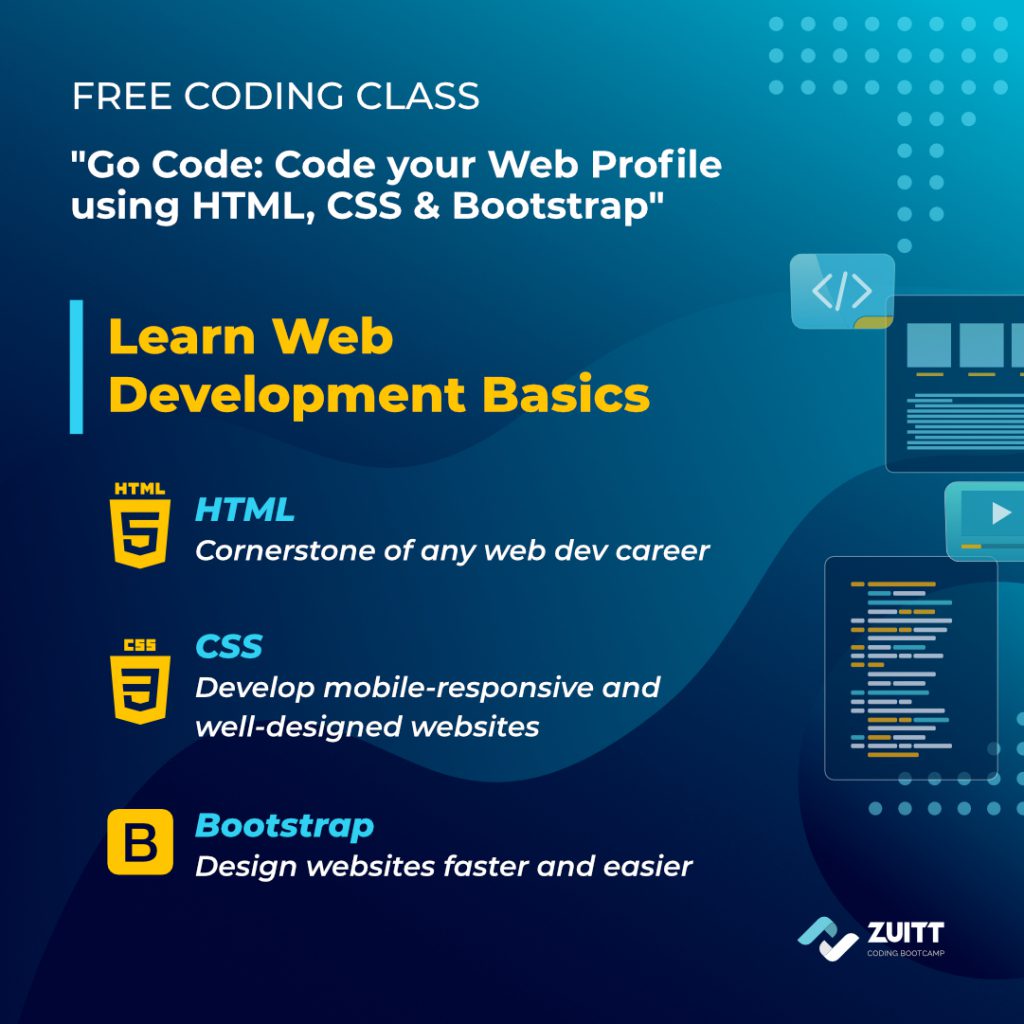 The classes were led by Instructor Billy Arante, together with Instructor Charles Quimpo, Instructor Alan Beraquit, and Instructor Marty Miguel.
Basic web development skills using HTML, CSS, and Bootstrap were introduced. In the code-along sessions, students were able to experience the class environment just like how Zuitt does things in the actual bootcamp. Instructors were hands-on and made sure all students were able to follow the lesson each step of the way.
From software set-up to project deployment, all students were able to rock their way through a challenging quest to build their own web profile from scratch. As an output for the class, students were given the opportunity to showcase their newly gained knowledge on their socials.
It was an adventure indeed having to finish something you have never done before. All smiles from our free code class students as they reach the end of the session feeling accomplished.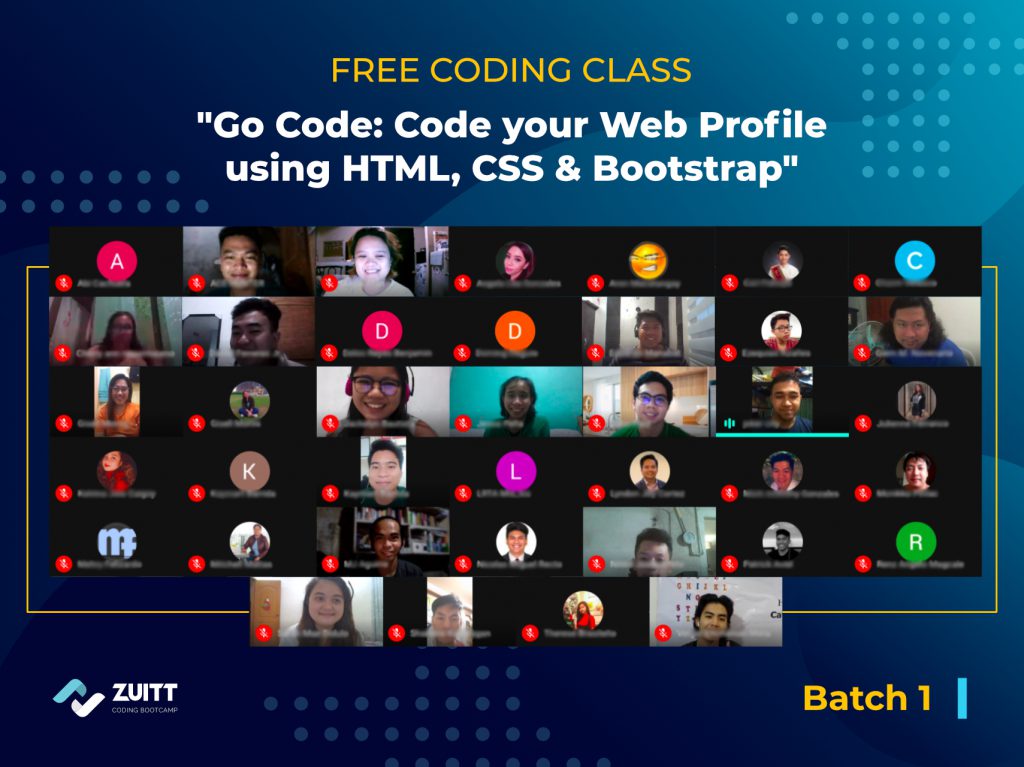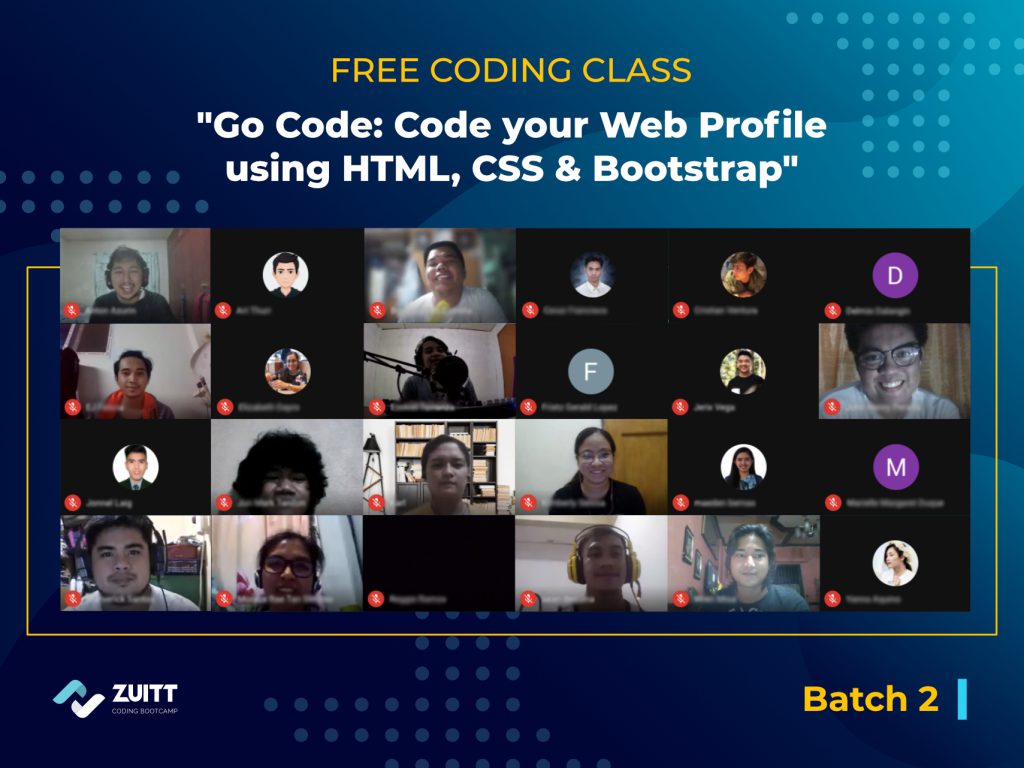 Missed this opportunity? Email us at marketing@zuitt.co and let us know what you want to see from us next. Ask away! Visit www.zuitt.co and book a schedule on one of our Live Consultation sessions for free.

For latest updates on our next Free Coding Class schedules and details, don't forget to follow us on Facebook @zuittphilippines and on Instagram @zuittph .