A new set of developers from Zuitt are joining the IT Industry. Our 44th Batch of Night Class students have officially completed their training!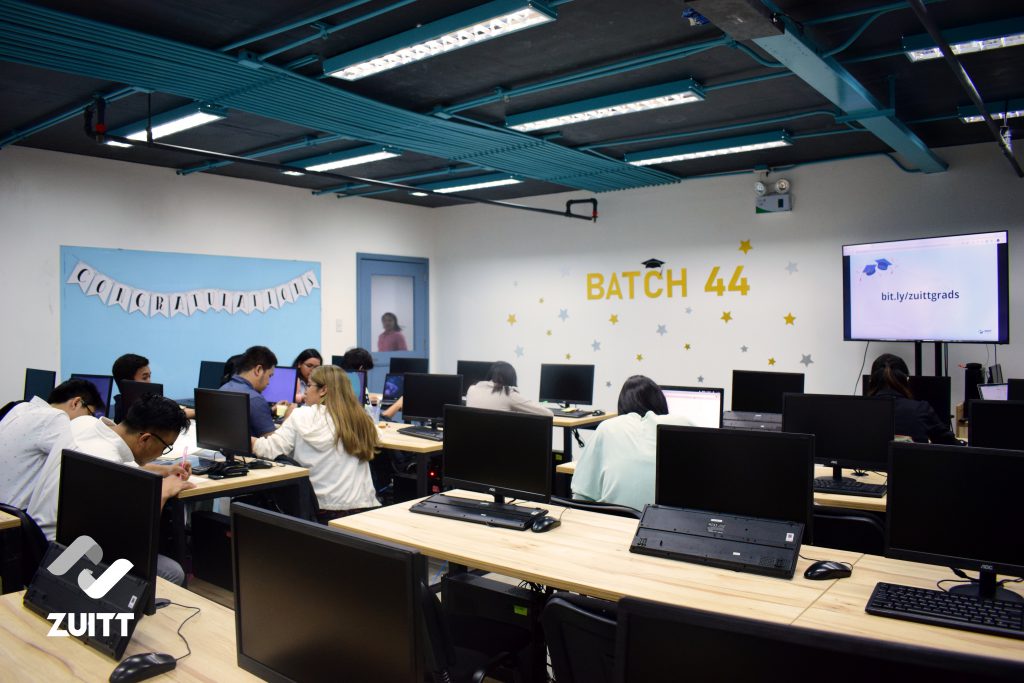 Their graduation ceremony was held last December 6, 2019 at the Enzo Building in Makati City, where they spent the last 6 months learning web development in the night class.

OPENING REMARKS
To start off the celebration, Batch 44 instructor Joyce Perez welcomed the graduating bootcampers on their momentous day. She then introduced her fellow Zuitt instructor, Alfred Panes, to continue the welcoming remarks with some words of advice for the students.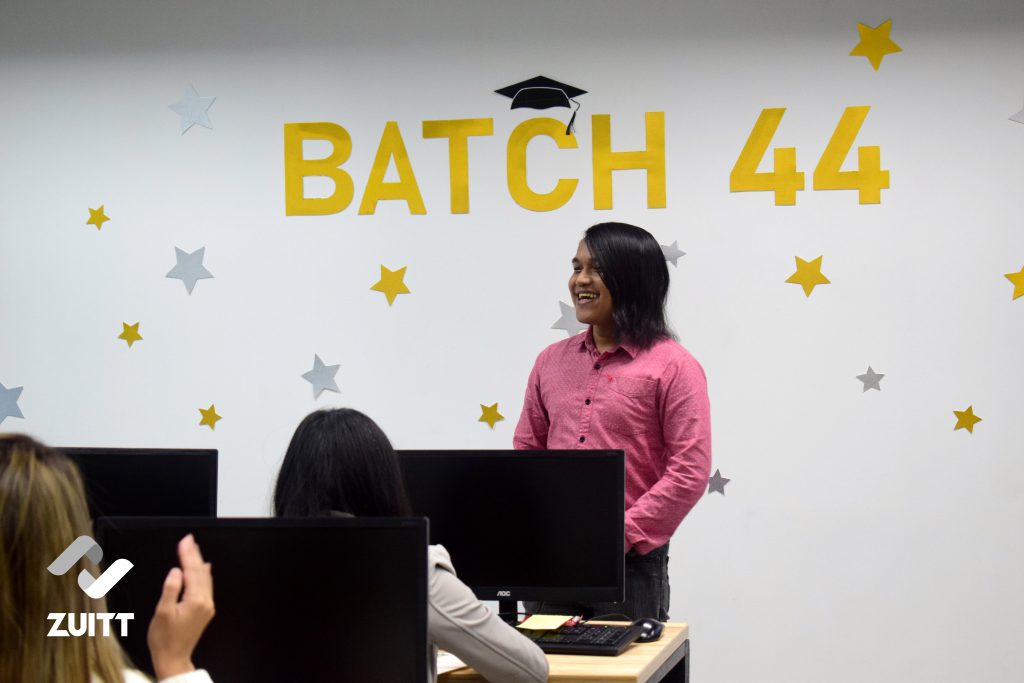 Instructor Panes congratulated the class and recounted his experiences during his time in Zuitt's bootcamp and also dropped some sage advice. "One thing I learned was to stop making excuses. It's all about the story you create in your head. If you convince yourself it's doable, then you can do it."
Before finishing his opening remarks, instructor Panes left the class with this message. "Ms. Joyce prepared you to be great developers. You have a great support system with her and your classmates. I want to be able to tell you that the world will be nice but it's not. However, it will always get better. Today is the start of your journey as web developers."
SPECIAL AWARDS
After the opening remarks, it was time to give out the special awards to the graduating batch! These winners were nominated by their own classmates which makes them extra special in their own right. The following students were awarded:
Student Best Able to Teach Others Award: Carl R.
Enthusiastic Learner Award: Benedick C.
Really Responsible Award: Gelyn T.
Kindness Counts Award: Karen L.
Confident Kid Award: Saira E.
Most Likely to be Famous Someday Award: Cedric E.
Friendly Neighbour Award: Roxie T.
Awesome Attitude Award: Nikko U.
Outstandingly Organized Award: Sandra S.
Most Likely To Establish a Startup Award: Abegael G.
EXPERIENCE SHARING
After the special awards, it was time for our special speaker and former Zuitt bootcamper, Anne I., to share her bootcamp experiences with the graduates.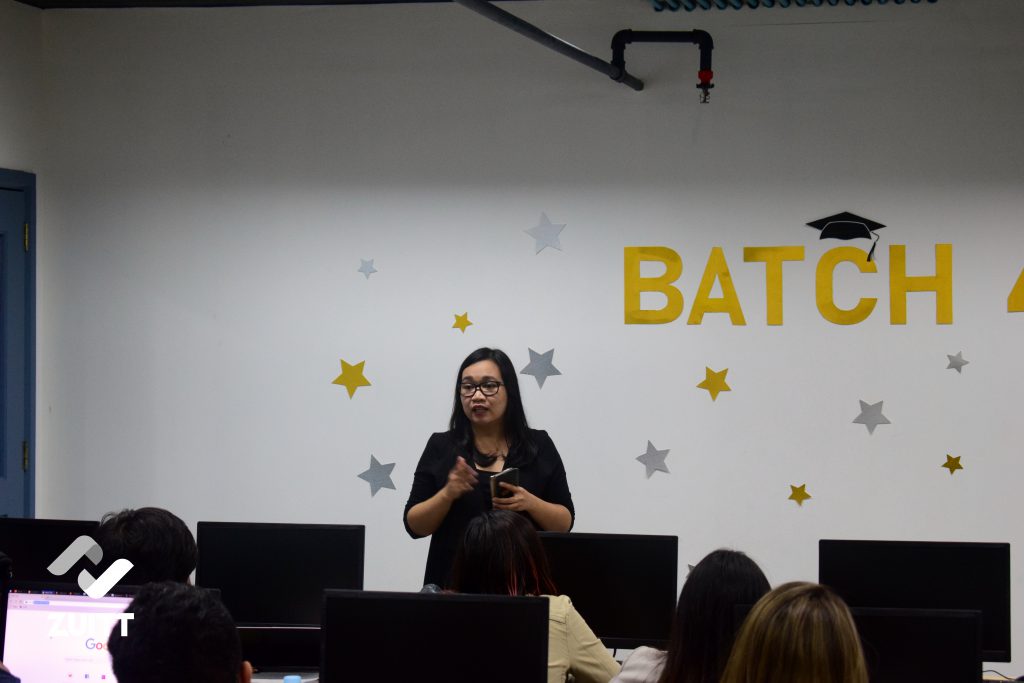 Ms. Anne was a science research specialist in the government which already involved a bit of programming. She decided to upskill and learn how to code so she can get even more opportunities which led her to Zuitt.
After recounting her bootcamp experiences, Ms. Anne offered some tips for the bootcampers on what to do after graduating:
Job Hunting Tips

Start sending your CV as soon as your graduation week.
Schedule your interviews wisely
Make sure your portfolio is presentation-ready
Conserve your brain power


How to Thrive in the Workplace:

Embrace a mindset for learning
Apply the 15 minute rule. If there's a problem you're stuck on, try your hardest for 15 minutes but if you really can't find a solution, ask.
Be committed.
Be collaborative.
Embrace a Can-Do Attitude
AWARDING OF CERTIFICATES
After Ms. Anne's insightful talk, it was finally time for the awarding of certificates to the graduating class. 
The graduates of the Batch 44 Night Class are 13 in total.
INDUSTRY SPEAKER
After awarding the certificates of completion, our 2nd guest speaker Lourence Jaromay took some time to talk to the graduating bootcampers and share his experiences in the IT industry.
Mr. Jaromay is also a Zuitt instructor but prior to joining Zuitt, he was full stack web developer that eventually became a project manager all at the very young age of 21. "I started my career early when it comes to web development. I literally started from nothing but I would keep telling myself to just keep coding."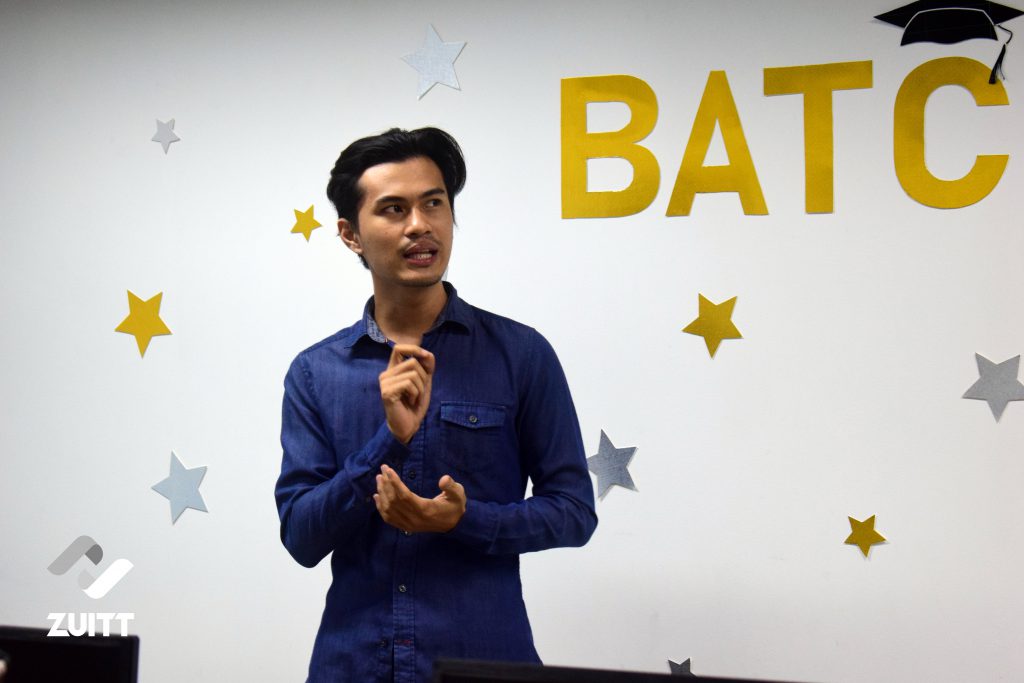 And through his grit and determination to just keep coding, Mr. Jaromay eventually became a project manager and team lead for his previous company.
Similar to our previous guest speaker, Mr. Jaromay also shared some tips of his to the graduating class:
Job Hunting Tips

Learn new things daily. No matter how small.
Take errors as challenges. Errors are where we learn.
Write clean code.
Conduct code reviews/refactoring
Enjoy the storm. Don't ever give up.


Next Steps to Grow:

Practice your Profession
Join communities
Teach/help others
TOP ACADEMIC PERFORMERS
Last but not least, it was time to give recognition to the students who gave it their all during the 6-month training. Ms. Joyce handed the certificates as the class cheered on their peers.
These are Batch 44 Night Class' Top Academic Performers:
3rd Top Academic Performer: Sandra S.
2nd Top Academic Performer: Carl R.
1st Top Academic Performer: Amiel M.
Congratulations once again to the graduates of the 44th Batch of Night Classes!
We wish you all the best in your IT careers!