Christmas is a season of giving, love, and peace.
During the holidays, we all have our Christmas stories to tell and traditions to celebrate. Among them, one of the most iconic is Santa Claus.
But why is Santa Claus as iconic as he is?
It's not just the gifts, the reindeer, and the jolly bearded man in the red outfit. It's also what he does and what he stands for that makes him so beloved.
Christmas time comes around and he does his job. Making the naughty and nice list, communicating plans to his elves, and managing the toy production for sure is a great deal of effort. Effort he does to spread love and joy to children everywhere.
It is this effort that leads us to believe that Santa Claus has the traits and mindset to become a good programmer.
HARDWORKING
Santa is hardworking. Just like programmers and people who code in general.
Santa works all year round watching out for naughty and nice children to put on his list. Santa also does a lot of the planning and executing by giving his commands to his elves. Finally, when Christmas Eve comes, Santa has to deliver all those gifts all around the world.
Like Santa Claus, people who code also work very hard all year round.
They write thousands of lines of code, continually need to keep updated with the latest programming trends, and make sure that their work has no bugs so they can deliver the best product they can.
Every bug that a programmer finds in his work is equal to a gift that Santa delivers to a happy child on Christmas day.
And that happiness is a result of their hard work.
OPTIMISTIC
With all this hard work, it's also important to stay grounded and positive.
Santa's positivity helps him fulfill his Christmas duties. His optimism boosts his drive to finish all those gift deliveries to everyone all over the world.
When it comes to coding, remaining optimistic is important. Learning how to code for the first time can be super scary and hard. Practicing will help beginners get better at it in no time. But you need to stay positive and stay at it.
Just like how Santa fueled his positivity into helping him become the icon he is and delivering presents to children all around the world, we have no doubt that Old St. Nick's positivity will help him keep learning how to code if he ever chooses to.
RESILIENT
Having a positive attitude leads to better endurance.
There will be moments when coders have to face a tough problem and that is why resilience is also important.
Santa faces tough problems too but he never misses a Christmas. Frustration and exhaustion are two things he probably has to deal with. Flying all over the world delivering gifts to billions of children on Christmas Eve is no joke.
Programming is no joke either. Working on a project and writing thousands of lines of codes is a tough gig. Looking for errors or bugs in your code can be frustrating. And being able to bounce back from these kinds of setbacks is a feat. A feat that both Santa Claus and programmers are capable of.
With his resilience in facing the gigantic task of delivering presents to billions of children around the world, Santa Claus can become a good programmer for sure.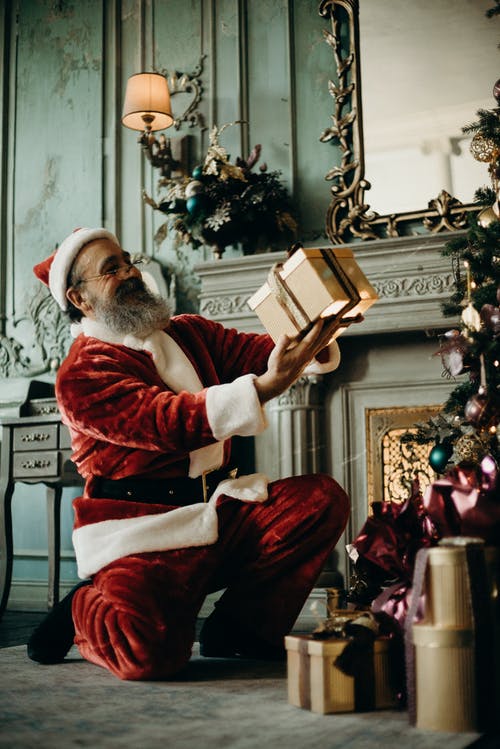 So in conclusion, with all the evidence provided, we have no doubt that Santa Claus can learn to code and become a good programmer.
But guess what, YOU CAN TOO!
Part of learning how to code is developing these good traits Santa Claus has. And even though he may be "Father Christmas," it doesn't mean you can't develop these traits and become a great programmer in your own right!
All you need to do is take that first step.
Why not give yourself the gift of opportunity this Christmas?
Apply now and book an orientation with Zuitt Coding Bootcamp and learn how to become the developer that you know Santa Claus can be.
Merry Christmas, future coders!