---
(The Japanese version is available.)
Sence1, Inc. is engaged in the Software Development business in the Philippines and has adopted the Corporate Training "Soft Skill Element 1" provided by Zuitt.

We asked Ms. Chie Masuko, the representative of the company, about the importance and effects of soft skills training.
---
Zuitt provides Corporate Training "Soft Skill Element 1"
There are two main skills that engineers need – one is the technical skills and the other is the soft skills. When it comes to engineering skills, many people may think of technical skills such as programming and infrastructure. However, in general, in development projects, we form a team with other engineers to proceed with development for the customer.
Skills that are difficult to measure but important, such as leadership, communication, and problem-solving, sometimes determine the success or failure of a project more than technical skills. Despite this, while many engineers consciously develop their technical skills, they often do not actively develop their soft skills or do not know how to improve them. Therefore, Zuitt conducts the Corporate Training "Soft Skills Element 1" to help engineers improve their soft skills.
In this training, starting with "1. Proactive", we will focus on the 7 elements that are especially essential for engineers, independent people, and human resources who can lead a team. For example, what should the subordinate engineers do when the project manager asks them to do the task in one week? Should they refine it until they feel confident and turn it in a week later? Or would it be better to confirm once in the middle, "Is this okay?"
Japanese people, who have a habit of reporting, prefer the latter. On the other hand, many Filipinos prefer the former because they assume they cannot waste their superiors' time with half-finished output.
There is no correct answer, but what is desirable communication as an organization should be shared and thorough.
Who should ask what and when questions? What SOPs are needed?"
Before raising the soft skills of individuals, it is essential to align the eyes of the organization first. At Zuitt, we start by diagnosing organizational dynamics and contribute to the development of multicultural leadership.
(Interview with Hiroyuki Ohashi)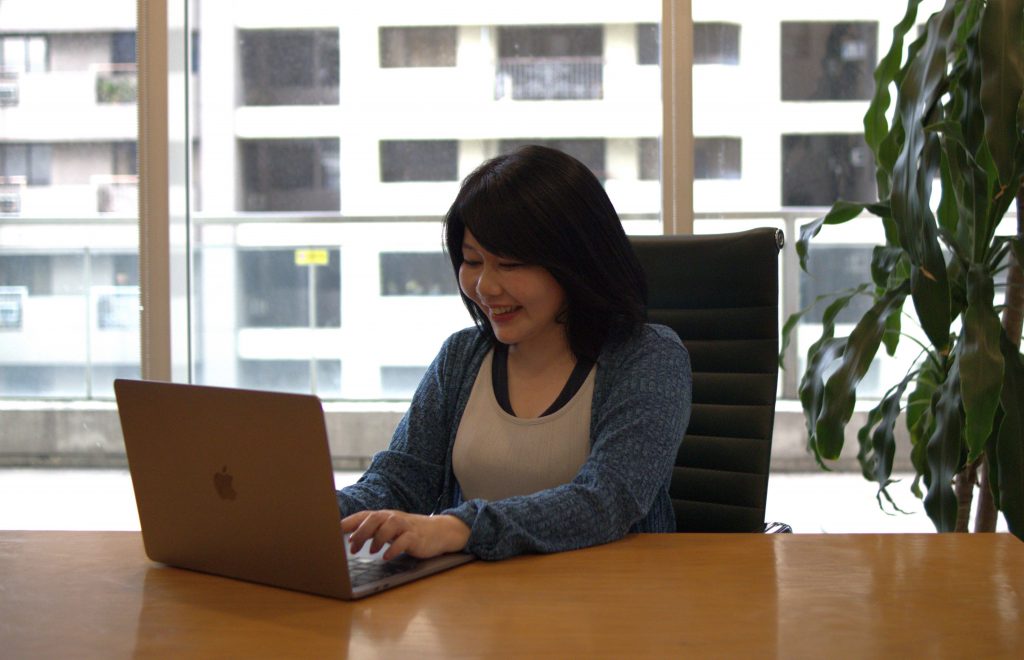 Chie Masuko, CEO of Sence1 Inc.
Ms. Chie Masuko acquired System Development by self-studying and engaged in various Web System Development opportunities. She is in-charge of project management and consulting for long-term projects that have realized client business improvement and DX conversion. After launching the system development division at a start-up company, she was promoted to an officer and engaged in company-wide management and personnel affairs. After expanding the scale as a representative of the Philippine subsidiary during the pandemic, she launched her own Software Development company in the Philippines and acts as the representative of Sence1 Inc.
---
Soft Skills Training is Lacking in the Philippines
── Please tell us about Sence1 Inc.
Ms. Chie Masuko: We are developing a website development business in the Philippines. Our focus is on Dynamic Web Pages with Animation and specializing in developing web services for users. We currently have 13 staff members – all Filipino Software Engineers.
── Please tell us about your background.
Ms. Chie Masuko: After learning development through self-study, I have been in charge of development, project management, and consulting for various business and web systems. I am especially good at "translation", which is a bridge between the system department and the business department.
At the same time, after I was entrusted with the launch of the system division at a venture company, I was promoted to an officer and was also involved in overall management and personnel organization-related work.
And just before the pandemic, I became the representative of a software subsidiary in the Philippines. We were able to grow 4x while managing online during the longest lockdown. We started as a software company and are preparing to develop a new business.
── I think the way of management is different between Japan and the Philippines. What do you think is the difference?
Ms. Chie Masuko: I've gotten used to it now, but in the beginning, almost every day was full of surprises. Procedures do not proceed as expected, or things do not proceed on time.
There are many things that are different from Japan. People who do not like such looseness are not suitable for working in the Philippines. On the other hand, I was fed up with Japan's tendency to pay attention to details, so I feel that living in the Philippines is easier.
In addition, there are more women in management and executive positions than in Japan. The Philippines is Asia's No. 1 country in gender equality rankings. Women are easy to work with, and there is no special awareness of being a woman.
──Please tell us about the amazing things about Filipino Software Engineers.
Ms. Chie Masuko: Many Japanese engineers are not good at design, but I think many Filipino engineers have a high visual sensitivity and good taste. They have the ability to think and implement website appearance and usability, and it's better than Japanese engineers.
Of course, in client work, professional designers and engineers work together. However, they also make detailed improvement proposals, and if it is an in-house tool, the engineer will think about the design and UI. Also, it is cooperative. Their teamwork is better than Japanese. They communicate with each other without any instructions.
Also, Filipinos like to treat their colleagues like family. I also love company trips. I don't even want to work for a company that doesn't organize employee trips. I am often asked, "When is the company trip?" (laughs).
── On the other hand, what do you think is lacking?
Ms. Chie Masuko: Many people find it difficult to express or confirm their own opinions. When asked, "Why can't you confirm?" When you need help because you're late for work, you say, "I can't ask for help because I'm shy." For that reason, our company prohibits using shyness as an excuse (laughs).
I think this is an education issue. In Japan, there are plenty of training programs for new employees, but in the Philippines there is no such program, and if you want to do such training, you have to create your own program.
── Even though teamwork is good?
Ms. Chie Masuko: Filipinos get along well and talk a lot, so I can communicate with the staff, but there is an aspect that I am not good at communicating in line with business.
---
Soft Skills Training Must Be Provided When a New Staff Member Joins the Company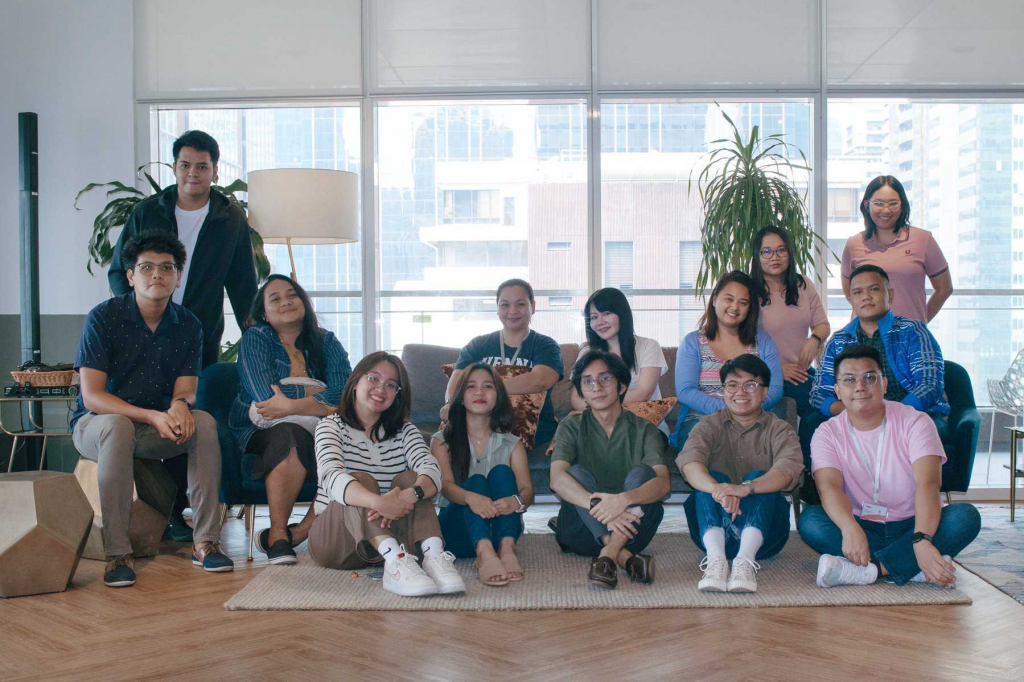 ── Is this why you decided to introduce Zuitt's Soft Skills Training to Sence1, Inc.?
Ms. Chie Masuko: That's right! Filipinos are more obedient than the Japanese. They absorb technology like a sponge and they get better with education. I thought that we should make the corporate culture of our company – a culture that speaks for itself.
── How was the soft skills training?
Ms. Chie Masuko: It was exactly what I expected. I think that it is very useful for improving the atmosphere in the company and revitalizing it.
── How did the staff react?
Ms. Chie Masuko: One staff member said, "I was nervous before the training, but the atmosphere was good, so I was able to relax." Also, it seems that the content was "understood because it was in line with the actual problem".
Another staff member who has a supervisor role also said, "It was good that Zuitt specifically talked about the practical problems."
For example, in some cases, even though the schedule and deadline have been fixed, I was told "I'm sorry, I can't finish it after all" just five minutes before the deadline.
The recovery is difficult. If I had been told in advance, it might have not been so bad. I couldn't help it.
I was also told once "I wanted to ask you a question, but you seemed busy so I couldn't." By the time they came to me after hesitating, I was not able to make it in time due to the schedule.
Well, it's the same with Japanese people. One of the young Japanese developers had been thinking for two hours in front of his computer. He could ask a question, saying "I don't understand this," for the first time when his senior asked him, "What's wrong?"
However, in Japan, there are many choices of training for new employees. Even small and medium-sized companies can learn the basics to some extent from external training. Such training is not very complete in the Philippines. Besides, it's easier for someone like Zuitt to say, "This is the right thing to do as a member of society," rather than me teaching them. For that reason, external training makes people nervous, but I think they were able to learn with tension in a good way.
──Were there any results that led to work?
Ms. Chie Masuko: Less trouble. Since I started escalating earlier, it became easier for me to recover. Also, the risk I'm worried about is now reported early. Work goes very smoothly because someone can recover. It has a positive impact not only on my development work but also on any work as a professional.
There are many companies doing offshore development in the Philippines, but I think they all have the same type of issues. As I have experienced engineer training in Japan, it would have been relatively easy for me. But I still struggled a lot.
── Why did you decide to purchase the training again?
Ms. Chie Masuko: I hired new staff members, so I wanted that staff member to take it.
To be honest, there was an argument that if it was the same content, we could do it ourselves. I thought it would be better if the staff who received the training teach the newcomers.
However, I thought it was important to learn from a third party. It is more effective to have a third party say, "This is generally the case." If you are a boss, there are ways to ask and communicate, and you will be spoiled.
In that sense, I would like to receive training every time a new employee joins.
── What kind of companies do you think soft skills training is effective for?
Ms. Chie Masuko: I think it is effective for both large companies and small and medium-sized companies, as well as startups. Training is necessary regardless of size. Large companies may be able to create their own training programs, but I doubt if they can create training programs that are suitable for Filipinos.
Soft skills training by Zuitt is also highly interactive. I think that point is also very good.
---
Increase the Light Training for the Company
── Do you have any expectations for Zuitt in the future?
Ms. Chie Masuko: Earlier, I said that there is no training in the Philippines, and if you want to do training, you have to create your own program.
In Japan, there are many training programs such as how to create a project definition for engineers, training for new managers, presentation training, etc., but there are none in English-speaking countries.
Even if there is, high class such as MBA has a volume and is very expensive. When you want to do light training in-house, you can't find a suitable training program. In addition, it would be nice to have system design and security training.
── What do you want to do with the company in the future?
Ms. Chie Masuko: Currently, there are many development projects from Japanese companies, but we would like to increase the ratio of non-Japanese companies. There are many non-Japanese foreign companies in the Philippines. Also, it is difficult to work with companies in the mainland United States and Europe due to the time difference, but I would like to increase transactions with companies in Singapore, Hong Kong, Australia, etc., where the time difference is small.
── What do you think about the growth potential in the Philippines?
Ms. Chie Masuko: There is a worldwide shortage of engineers, especially in Japan where it is difficult to hire engineers due to the declining birthrate. Some companies are paying 10 million yen to new graduate engineers. The shortage of resources cannot be resolved domestically alone. Therefore, many companies have already started offshore development.
On the other hand, the idea that offshore engineers can be used cheaply is still very strong. Engineers who can speak English can work anywhere in the world. Wages are skyrocketing internationally. Moreover, many countries other than Japan are inflationary. If it is not the idea of ​​using it cheaply, but the concept of supplementing the shortage of human resources, it will become more and more difficult to hire even overseas human resources
── Lastly, please tell us about your dreams for the future.
Ms. Chie Masuko: Rather than rapidly expanding the scale of the company, I would like to create a company with a sense of speed and a small number of elite people who can turn around quickly.
As for the staff, I would like them to grow up to be human resources who can develop and run the service themselves. I want them to be able to think for themselves without me giving them instructions.
── Thank you very much for your precious story.
---
Soft skills development is an ongoing process. It's not just about a one-time training session, but rather about creating a culture that values and supports continuous improvement in communication, collaboration, and interpersonal skills.
Interested in enhancing your employees' soft skills through corporate training? Find more details at zuitt.co